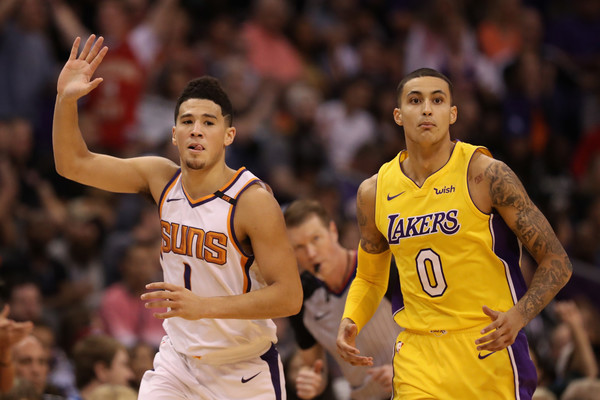 Is Devin Booker turned off enough by the Phoenix Suns' struggles to avoid signing a max extension with them this summer?
Not quite.
From AZ Central Sports' Scott Bordow:
Booker said in October that he would be willing to sign the five-year, $156 million contract extension the Suns can offer him this summer. Asked if anything – or everything – that has happened this season has changed his mind, he chuckled and said: "I mean, that's a whole other discussion. A lot goes into that. When that time comes I'll have to make a decision."

But then he added, "I've always said this is the place I want to be so if everything works out, yeah."
This issue is quite simple: If the Suns offer Booker a market-value extension—in the ballpark of a max—he will accept it. Rarely, if ever, do players coming off their rookie-scale deals turn down life-changing money over a half-decade. It doesn't matter how bad the situation they're in might be. This is their first real opportunity to set themselves up for life. They can worry about switching teams and improving their lifestyle and proximity to a championship later, when they're ticketed for unrestricted free agency.
The Suns, for their part, will probably offer Booker a max deal. They could wait and float a lower cap hold in 2019, when he's slated for restricted free agency, but they'll have more cap space this summer—even with both Jared Dudley and Tyson Chandler still on the books.
Though there will be a way for them to have plenty off wiggle room in 2019 as well, this year's market is also barren of teams with real spending power. That gives the Suns an inherent advantage in wooing impact names—and a reason to be aggressive now, both in chasing new players and locking down Booker for the long haul.