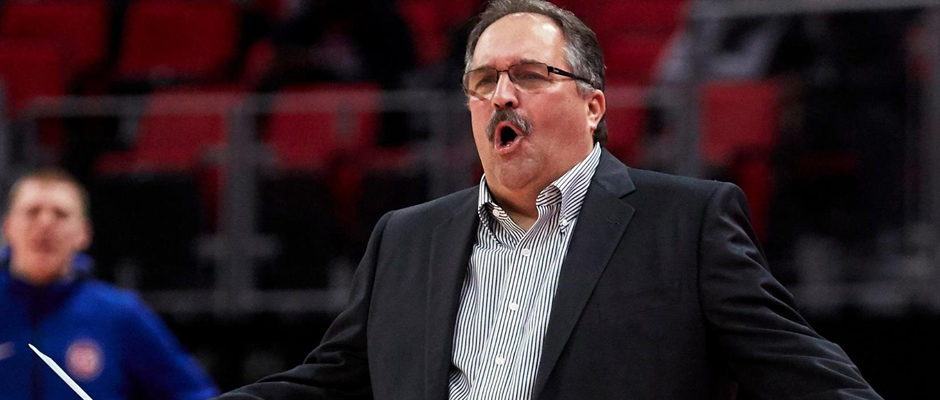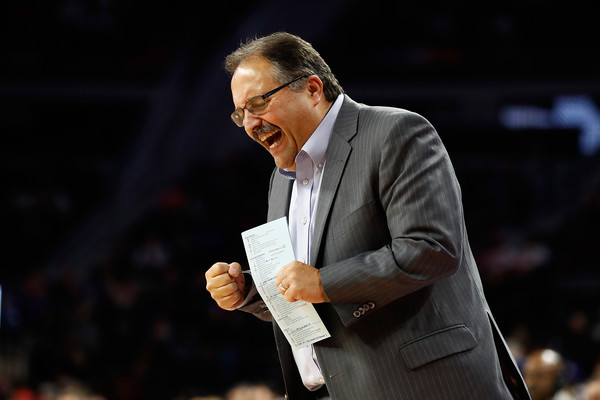 The Detroit Pistons are not going to make the playoffs. That much has become clear.
Their chances were already plummeting, but they cratered even further following a loss to the Miami Heat. They then imploded after getting waxed by the Cleveland Cavaliers on Monday night.
And coach-president Stan Van Gundy doesn't care.
On the heels of the Pistons' letdown versus the Heat on Saturday night, which ended up being the second of three straight losses, Van Gundy clapped back at reporters for asking too many postseason-related questions, per The Detroit News' Rod Beard:
"I don't care about that. I've said that and you guys keep asking me," Van Gundy said. "What matters is that we play well and win games. We have no control over the rest of it. I don't give a (crap) about that."
Van Gundy might just be frustrated with the Pistons' play. In fact, he's decidedly frustrated with the Pistons' play. He said as much following Monday's collapse against the Cavaliers, once again per Beard:
"We're just not giving ourselves much of a chance to play well because we're playing so frustrated – frustrated with the referees, frustrated even more by the ball not going in the basket. We're a very frustrated group right now."
The Pistons have now lost six of their last seven games, and nine of their last 11. The offense has self-destructed under the weight that comes with a lack of spacing and complementary playmakers. The Pistons are 26th in points scored per 100 possessions during this stretch, according to NBA.com. Lineups that roll out both Andre Drummond and Blake Griffin, meanwhile, are getting hosed by 10.1 points per 100 possessions.
All of which has removed Detroit from the playoff race. Most statistical probability models give the Pistons' a sub-10-percent chance of reversing their fortune, and rightfully so. Given the way they've played, it seems more likely they'll cede ninth place to the Charlotte Hornets than catch the eighth-place Milwaukee Bucks.