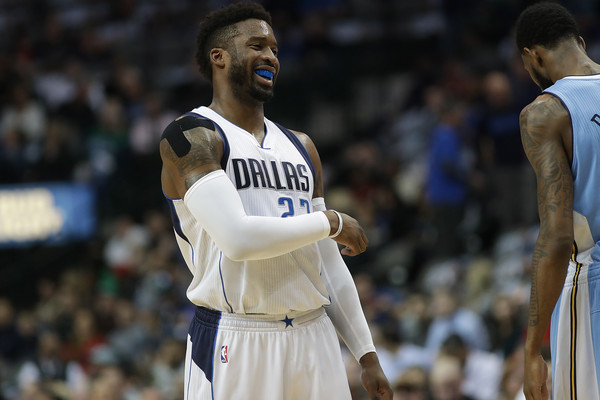 The Dallas Mavericks are not willing to trade Wesley Matthews as part of a salary dump.
Heck, from the sounds of their asking price, they may not be willing to move the 31-year-old, period.
From The New York Times' Marc Stein:
It would take a first-round pick to get him, because Dallas sees him as one of its culture-setters, but league sources say that the Mavs would part with Wes Matthews before the Feb. 8 trade deadline if they can get a first in return.
This feels like a puzzling stance on the surface. Matthews isn't a big-picture asset to the rebuilding Mavericks at his age, and the $18.6 million he's owed next season (player option) is hardly a bargain.
Then again, as a franchise that needn't be fixated on chasing wins, Dallas doesn't actually have to trip over itself to move him. He doesn't add that many wins to the bottom line on his own, and it can be tough to find veterans willing to remain upbeat amid a reset project they won't be around to see the end of. If Matthews is happy to maintain the status quo, he becomes a Dirk Nowitzki-like, tone-setting asset behind closed doors.
And let's not forget, we're talking about the Mavericks. They won't have designs on rebuilding for very long.
They have a clear path to more than $20 million in cap this summer, even with Matthews on the books, and are in line for top-five lottery odds. They could be planning to use that money on middle-of-the-prime free agents, such as DeMarcus Cousins, to expedite their window around Dennis Smith Jr. and whatever top-five prospect they land in the draft.
All of which puts them in a comfy position nearing the trade deadline.
Would it be nice to get off money in advance of this summer? Absolutely. But the Mavericks' timeline is flexible enough for them to demand for a first-round pick  as compensation for Wesley Matthews without shifting from their hardline stance.