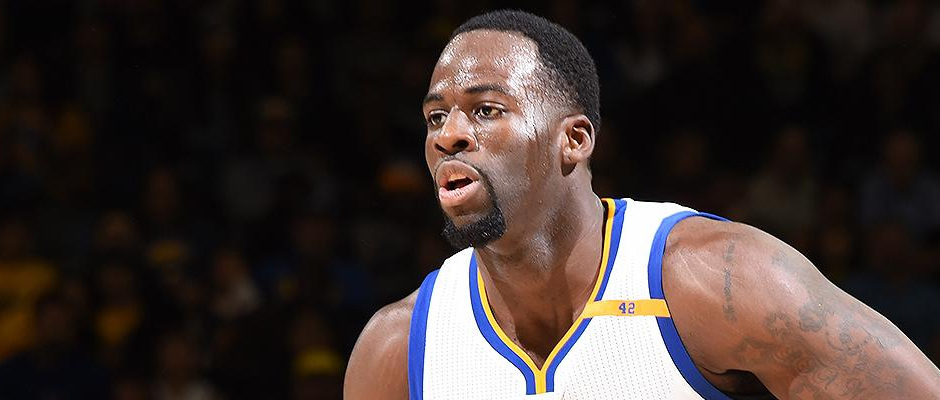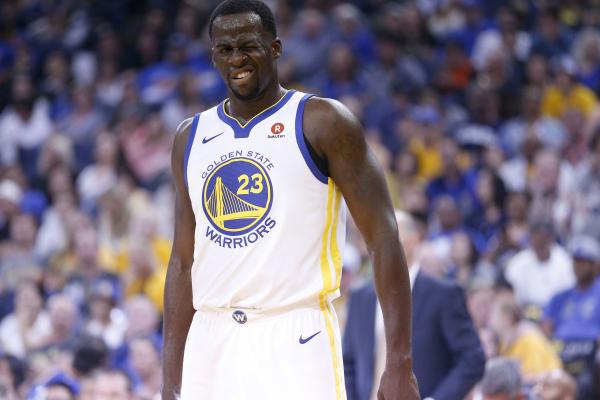 As if blowing a 17-point lead against the Houston Rockets on opening night wasn't enough, the Golden State Warriors also lost Draymond Green.
It's unclear how much time he'll miss, or whether he'll sit out at all, but he suffered a knee injury at the end of the third quarter that prevented him from playing in the fourth, as the Rockets chipped away at the Warriors' lead and ultimately eked out a victory.
Afterward, though no real prognosis was given, Green maintained he was okay, per ESPN.com's Chris Haynes:
Green told ESPN's The Undefeated that his knee was "very sore" and that he would get it looked at Wednesday. He was able to walk out under his own power and said he didn't think the injury was major.

"I'll be good. I'm fine," he said.
The Warriors better hope he's right. They have enough star power to weather absences, even protracted ones, but just as Stephen Curry allows for their offense to function, Green is the defensive fulcrum. The Warriors were visibly lost without him; they have some good stretches, many of which ended in a Rockets bucket anyway, but the absence of an offensive rhythm allowed Houston to get into their own offense quickly, while Green's absence afforded them the chance to forge unimpeded beelines toward the basket.
Maybe Green's injury isn't considered a big deal if Andre Iguodala was available. Heck, the Warriors' offensive bogged down as well. If they don't turn the ball over so much down the stretch, they're probably talking about a win. But they're not, and Green's absence, as far as this specific letdown goes, is a big part of the reason why.