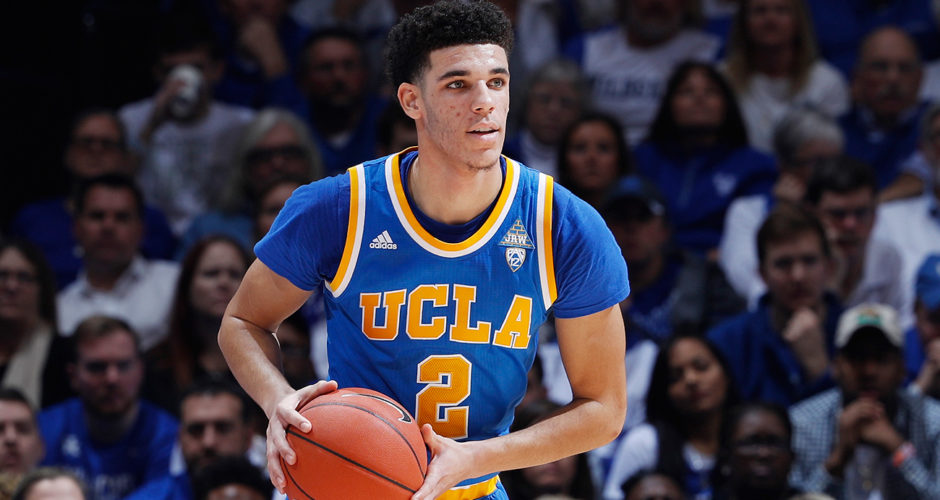 Forget about the NBA Finals for a minute. Let's draft it up.
(For more 2017 mock drafts, please visit THD's 2017 NBA Mock Draft Database)
Here's our lottery projections for this year's prospect pageant.
1. Boston Celtics: Markelle Fultz, Washington, PG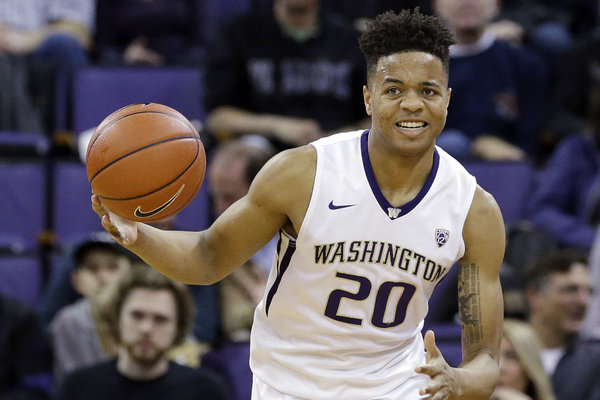 Loads of people want the Boston Celtics to trade this pick. The top prospects are point guards, and it would be weird to bring in Isaiah Thomas' replacement with him still on the roster.
But Markelle Fultz has the scoring acumen and floor command to be a franchise point guard. The Celtics can't pass that up, especially when Thomas, Marcus Smart and Avery Bradley, their primary guards, will all be due for raises by 2018-19.
2. Los Angeles Lakers: Josh Jackson, Kansas, SF
Lonzo Ball's absence is noticeable here, but the Los Angeles Lakers don't need another guard. It's one thing if they're getting ready to dump Jordan Clarkson, or if they have no intention of extending D'Angelo Russell next summer. But the dynamic between Russell and Ball would be weird.
Josh Jackson fills a more immediate need on the wings. We'll have to see if his three-point percentages translate to the NBA, but the defensive ceiling on a Jackson-Brandon Ingram 3-4 combo is through the roof. And if the Lakers do end up snagging Paul George in 2018 free agency, they can use one of Ingram or Jackson to headline a trade for another star.
3. Philadelphia 76ers: Lonzo Ball, UCLA, PG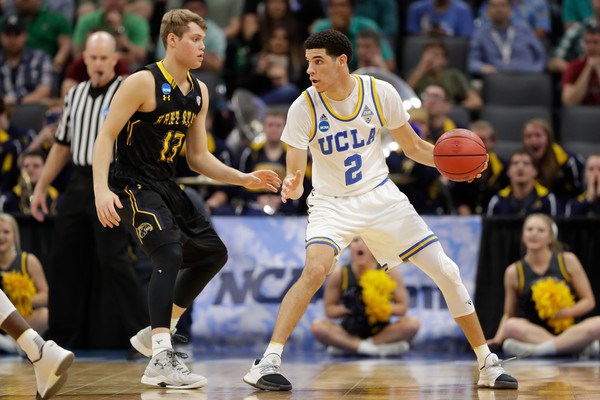 Ball's fit with the Philadelphia 76ers is weird when Ben Simmons figures to be the de facto point guard and Joel Embiid needs his touches. But T.J. McConnell is technically the best point guard on the roster, while Simmons and Embiid have 31 NBA appearances between them. A little insurance goes a long way.
If Ball drops this far, expect the Sixers to discuss a trade for No. 5 with the Sacramento Kings.
4. Phoenix Suns: JaysonTatum, Duke, SF
The Phoenix Suns should keep their fingers crossed that Jackson falls here, but Jayson Tatum does the trick. They need someone to defend the wings Devin Booker can't, and his 34.2 percent stroke from three is good enough for him to help the offense improve upon its bottom-feeding three-point-attempt ratio.
5. Sacramento Kings: De'Aaron Fox, Kentucky, PG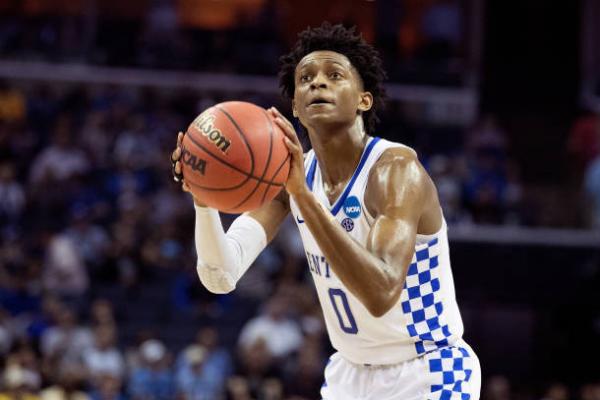 More than a few people think De'Aaron Fox will end up being the best point guard in this draft. Comparisons to John Wall abound, and it's not hard to see why when watching the way Fox facilitates off the bounce and collapses defenses at blistering speeds.
His shooting stroke is a question mark; he put down 24.6 percent of his threebies at Kentucky on uninspiring volume. Still, the Kings need a point guard, and they shouldn't pass up the chance to select one who's a potential franchise cornerstone.
6. Orlando Magic: Malik Monk, Kentucky, SG/SF
With their direction up in the air, the Orlando Magic need high-end plug-and-play options. That's exactly what Malik Monk is. He can play beside almost anyone, drilling threes off the catch, working his behind off on defense beyond the free-throw line and getting the occasional bucket off the dribble.
Another point guard alternative to Elfrid Payton's future would be nice, but he finished the season, as per usual, on a tear. It doesn't make sense to reach for Dennis Smith Jr. here.
7. Minnesota Timberwolves: Jonathan Isaac, Florida State, SF/PF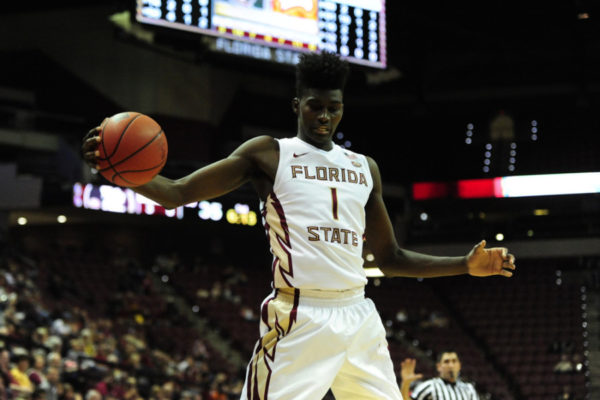 The Minnesota Timberwolves need a combo forward who plays pesky defense. Andrew Wiggins should be that player, but he's not even close on the defensive end right now, and his capacity to play off the ball on offense still needs improvement.
Jonathan Isaac's 34.8 percent clip from three is enough to let him fire away, which is good, because the Timberwolves need to shoot more deepies. He'll inject some defensive versatility into the second unit as Minnesota navigates its rotation in the coming years, which is also fine, because the combination of him and Kris Dunn figures to be a punishing one for opposing offenses.
8. New York Knicks: Frank Ntilikina, France, PG
After striking gold in Kristaps Porzingis, the New York Knicks roll the dice on an overseas prospect here. Frank Ntilikina has the off-ball chops to work within the triangle, the off-the-bounce instincts to be part of a more uptempo system and the size, at 6'5″, to defend both guard positions and maybe even some small forwards.
For what the Knicks are trying to do—in that they don't really know what they're doing—he's a much better option than Smith.
9. Dallas Mavericks: Dennis Smith Jr., N.C. State, PG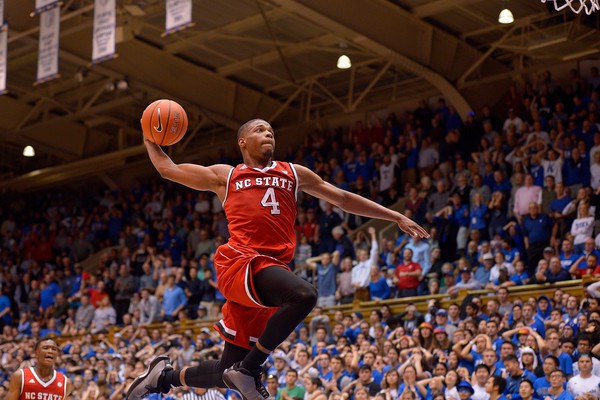 Mark Cuban wants the Dallas Mavericks to get a point guard, and though free agency is the more splashy option, it doesn't make sense to gloss over Smith should he drop past the Knicks.
Dallas can bring him along slowly, with Yogi Ferrell and Seth Curry bearing the burden of trying to compete in Dirk Nowitzki's twilight. Then, when he retires in a year or two, Smith will presumably be ready to help lead the Mavericks into the next era.
10. Sacramento Kings: Lauri Markkanen, Arizona, PF/C
Drafting a seven-footer doesn't scream "Savvy move!" for the Kings. They have a jillion bigs on the roster, even after the DeMarcus Cousins trade.
But Kosta Koufos won't last much longer in Sacramento, and the team just waived Anthony Tolliver. The brass might as well draft a skyscraper, like Lauri Markkanen, who drilled more than 42 percent of his three-pointers as a freshman at Arizona.
11. Charlotte Hornets: Donovan Mitchell, Louisvlle, SG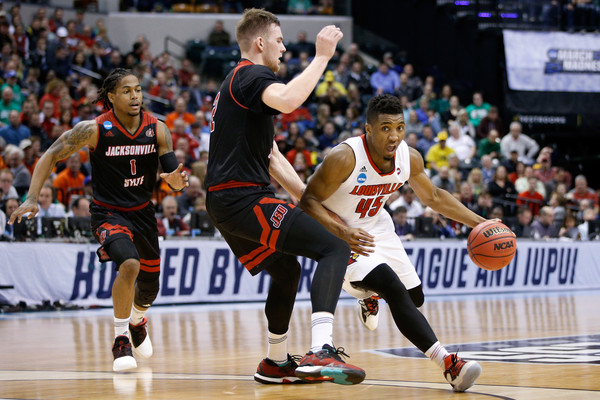 In an ideal world, the Charlotte Hornets would be able to take Ntilikina or Smith to back up Kemba Walker. Assuming both are gone, they need to add second-unit shooting. Donovan Mitchell helps them get there. Sort of.
He shot under 26 percent on long balls as a freshman, but improved his conversion rate to 35.4 as a sophomore while jacking more than three times as many outside missiles. Michael Kidd-Gilchrist's jumper remains broken, Jeremy Lamb is a wild card, and Marco Belinelli isn't ever going to create his own shot. Mitchell is a good mix, with some on-the-move potential, in addition to a semi-high defensive ceiling against opposing 2-guards.
12. Detroit Pistons: Luke Kennard, Duke, SG
Can the Detroit Pistons really say no to Luke Kennard's 43.8 percent three-point knockdown rate when Stanley Johnson's jumper remains busted and the rotation is woefully thin on catch-and-shoot weapons?
No. No, they cannot.
13. Denver Nuggets: Justin Jackson, North Carolina, SF/PF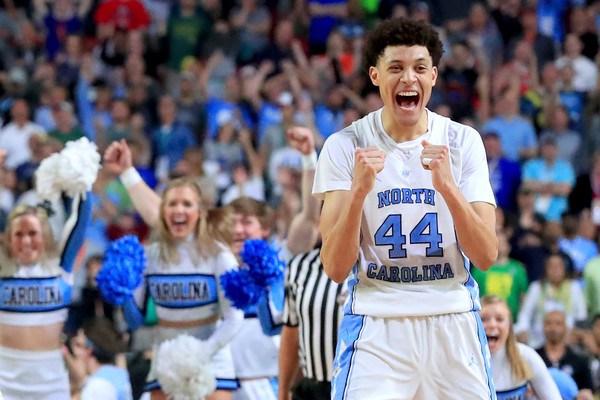 Targeting a wing at No. 13 is a good move by the Denver Nuggets. They have a ton already on the roster, but most of them are about to get expensive.
Danilo Gallinari is a free agent now and might leave. Wilson Chandler is a free agent in 2018. Both Gary Harris and Will Barton will be on new deals by the start of next season. Malik Beasley is a good prospect, but he shouldn't be matching up with too many small forwards.
Justin Jackson can. At 6'8″, he should able to log time against certain power forwards. His 37 percent clip from three as a junior might be an anomaly, but it's good enough for the Nuggets to work with—particularly when Nikola Jokic gets wide-open bunnies for everyone.
14. Miami Heat: Zach Collins, Gonzaga, C
With Willie Reed opting for free agency, James Johnson due for a massive raise and Josh McRoberts verging on useless, the Miami Heat could use a stretchy big. Zach Collins attempted just 21 threes during his lone season at Gonzaga, but the Heat are whizzes at expanding the boundaries of incumbent talent.
Drafting him to soak up time behind Hassan Whiteside is a good alternative to footing Reed's next bill. His defensive rotations will need work against NBA 5s, but he averaged 4.1 swats per 40 minutes in college. So there is immediate potential as a stationary rim protector, and he has the mobility to, down the line, survive a little bit in space.
In the meantime, the Heat can tie most of his playing time to Johnson (assuming he re-signs) and have him cover the tougher of the two enemy front court players.