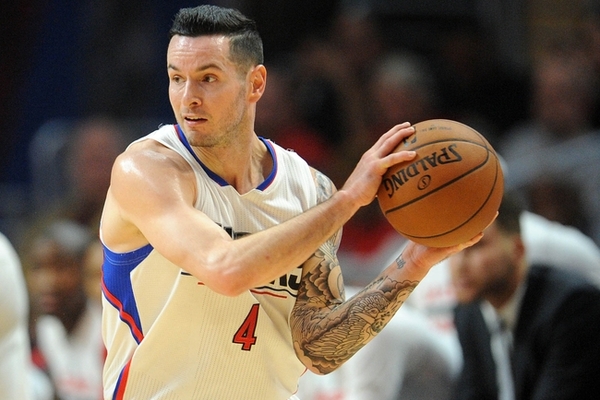 J.J. Redick isn't hoping to double his $7.4 million salary from this past season when he enters free agency.
He's hoping to almost triple it, according to the Los Angeles Times' Broderick Turner:
J.J. Redick, who is an unrestricted free agent, is looking to earn $18-20 million per season, according to the officials. The Clippers probably won't pay that much, the officials said, but the team won't rule out re-signing Redick for the right price.
Shooting ages well, and Redick is a phenomenal shooter. But he turns 33 in June, and his one-on-one defense, while solid now, isn't going to get any better. Giving him a long-term contract worth $20 million annually isn't going to wind up paying huge dividends.
Looking at Kyle Korver's career trajectory, maybe the right team can talk itself into three years and $54 million. But are the Los Angeles Clippers that team?
They have to worry about shelling out five-year maxes for Chris Paul and Blake Griffin. Redick will pull their luxury-tax bill through the roof. And where the Clippers cannot really justify letting Griffin and Paul, two top-20 players, walk for nothing, it's easier to spin Redick's departure as a business decision—an aversion to overpaying.
But that's kind of harrowing in itself. The Clippers don't have the ability to replace Redick. Nor do they have the means to replace Luc Mbah a Moute, an Early Bird rights free agent who can, and should, rather easily price himself out of Hollywood.
In theory, the Clippers could let both Redick and Mbah a Moute walk, re-sign Griffin and Paul, and then only have the taxpayer's mid-level exception to spend on roster additions. That's not an enviable position to be in, and it's why the Clippers might just suck it up and pay Redick what he costs: because the alternative is being worse while still spending more money.