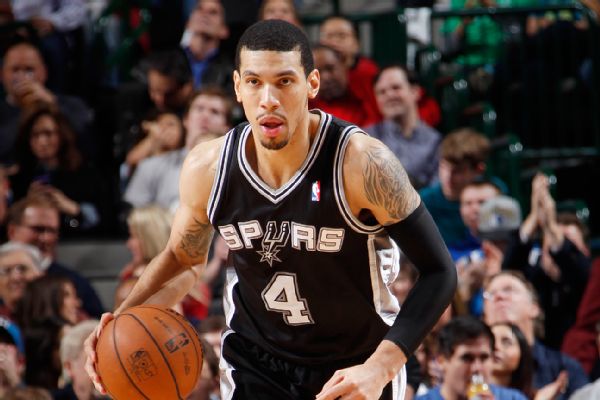 Why won't the NBA's injury bugs let the start of the 2016-17 regular season be great?
Every year, it seems like a rash of injuries more sweeping than the season before hits just before opening night. This one is no different.
Danny Green of the San Antonio Spurs is the latest to get hit with an injury. The team announced that he'll miss the next few weeks with a quad injury:
INJURY UPDATE – Danny Green has been diagnosed with a left quad strain and is expected to be out approximately three weeks.

— San Antonio Spurs (@spurs) October 21, 2016
Though this doesn't seem like anything to really worry about, it's something to monitor, since Green injured this same leg earlier in the preseason, per the San Antonio Express-News' Tom Orsborn:
It's the second time during camp Green has been sidelined with an injury to his left leg. A left quad contusion forced him to miss the first eight days of practice.
Playing without Green will no doubt hurt the Spurs against the Golden State Warriors on Tuesday night. Every team in the league will be hard-pressed to defend the newest super villains, but San Antonio figured to have a leg up on the field. Coach Gregg Popovich has no doubt cooked up something to try and catch Golden State off-guard.
Executing the defensive game plan, whatever it is, becomes exponentially harder without your second- or third-most versatile defender. Green can make any Spurs' small-ball combinations hum, and is someone you can stick on Kevin Durant, Stephen Curry or Klay Thompson with at least some semblance of confidence. And that says a lot.
Alas, the Spurs' first game of the year is shaping up to be a long one—though, at least they'll be fine in subsequent matchups. They are, after all, the Spurs. They're more than deep enough to weather Green's absence, for however long, against the Association's other 28 squads.