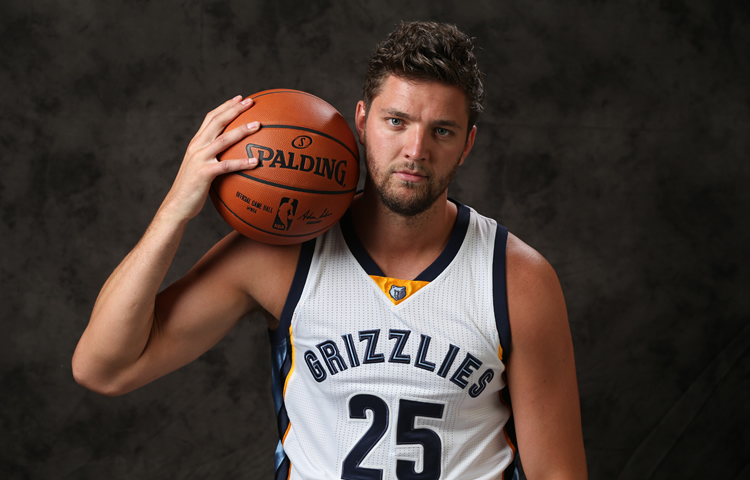 Chandler Parsons' Memphis Grizzlies tenure is not off to the most ideal start.
After missing the Dallas Mavericks' final 18 regular-season games last year due to knee surgery, which is also how his 2014-15 campaign ended, Parsons continues his path back toward the hardwood—a journey that, unfortunately for Memphis, won't include a cameo in its opening-night tilt against the Minnesota Timberwolves on Wednesday:
Fizdale confirms after Tip-off Luncheon that Chandler Parsons (knee rehab) and Brandan Wright (ankle) will sit out Wed's opener vs Twolves. pic.twitter.com/lyG9yrMaT7

— Michael Wallace (@MyMikeCheck) October 24, 2016
This was always the risk in signing Parsons to a four-year, $94.8 million deal. He is one of the game's better playmaking forwards when he's healthy—tall enough to get shots off over defenders, comfortable with putting the ball on the floor, smart enough to brink the rock up the court and serviceable enough on the defensive end. But his history of knee troubles looms large and no doubt contributed to the Mavericks' decisions not to re-sign.
Parsons is a risky gambit for the Grizzlies in particular because they're so damn fragile at the top. Marc Gasol is coming back from a broken right foot and already aggravated it during the preseason; Mike Conley missed the final 20 games of 2015-16 with an Achilles injury; Tony Allen hasn't cleared 65 appears in a half-decade; Brandan Wright won't be ready to rock on opening night himself; and Vince Carter, 39, and Zach Randolph, 35, are just plain old.
At full strength, with zero health problems, the Grizzlies profile as a mid-tier Western Conference threat. The question is: Will they ever be at full strength long enough to reach that ceiling?