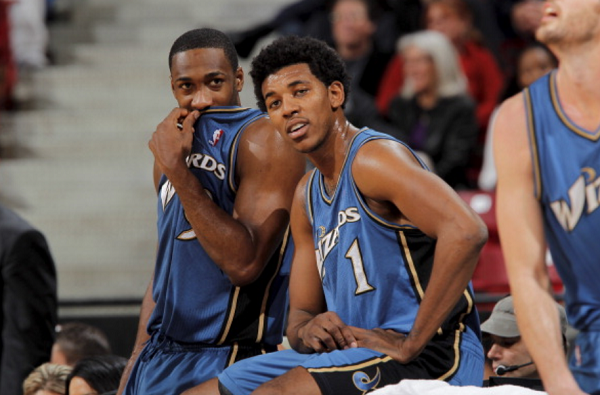 Gilbert Arenas has plenty of free time and an exorbitant amount of money to spend these days as he made $140 million in his NBA career.
We all know that Gilbert Arenas is a very outspoken, definitely crazy prankster expert who does as he pleases in order to humor himself and potentially humiliate others.
Arenas decided that his next victim would be current Los Angeles Laker and former Arenas teammate on the Washington Wizards, Nick Young.
Young has had a rough enough past six months (partially of his doing) but Arenas decided it would be a fun idea to break into his house unannounced and basically terrorize him and his son by making fun of Young's lack of playing time, grabbing and throwing his son's toys and scooter across the house or back yard and painting over Young's former fiancee Iggy Azalea's name on a wall in Young's home.
Enjoy…
Gilbert Arenas is the worst house guest of all time pic.twitter.com/hKroBFzuyj

— Barstool Sports (@barstoolsports) July 8, 2016
Never change No Chill Gil.