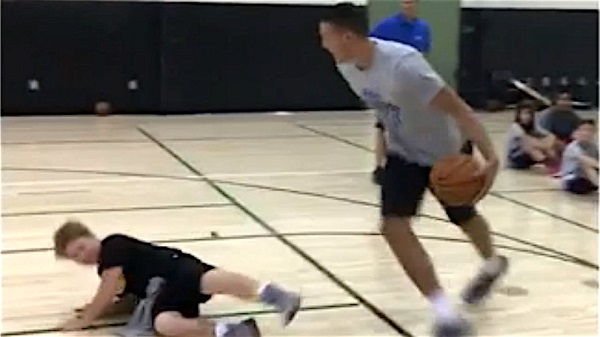 We are finally entering the down period of the NBA calendar where free agency has cooled down. Outside of the rookies and second year players or those on the periphery of the NBA playing for their careers in summer league, most of the league has a good amount of downtime.
Apparently when Aaron Gordon is not destroying rims and dropping jaws with his electrifying dunks in gyms across the country in world, he enjoys crossing over unassuming white kids.
Haha it happens…Sorry it was you Kid Batman pic.twitter.com/pz4PRRG5ta

— Aaron Gordon (@Double0AG) July 8, 2016
I'm sure this kid in a Batman shirt has had some great pizza and video game filled days in his young life, but this was not one of them.
The Magic can only hope Aaron Gordon can have the same effect on grown men this season.