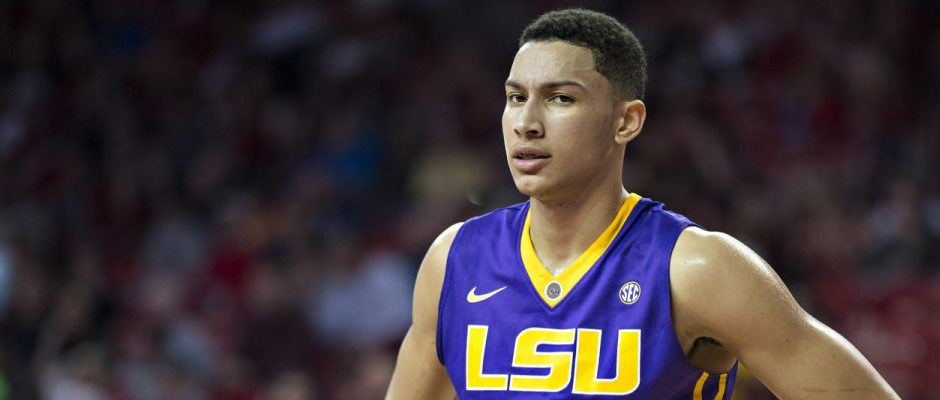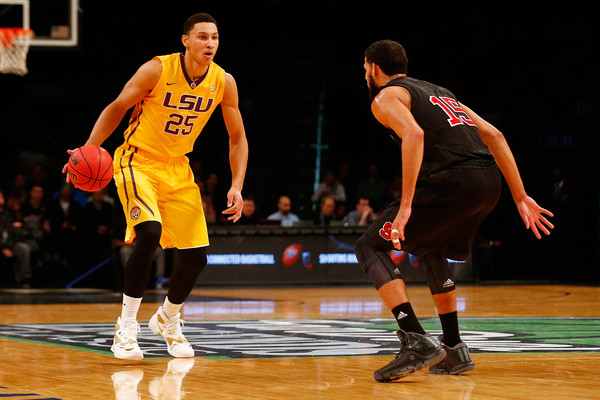 Ben Simmons, the top talent in this year's NBA draft, won't be working out for the Philadelphia 76ers, owners of the No. 1 pick in the 2016 prospect pageant.
WHAT DOES THIS MEAN?
Absolutely nothing.
From Philly.com's Keith Pompey:
Unless something changes, the 76ers won't work out out Ben Simmons during the NBA predraft process – at least not at Philadelphia College of Osteopathic Medicine.

They are expected to use the first overall pick on the former Louisiana State University power forward. However, Simmons doesn't plan on working out for NBA teams leading up to the June 23 NBA draft.

"It's not a red flag," Sixers president of basketball operation Bryan Colangelo said. "Everybody deals with the draft process differently. Sometimes agents are involved. Sometimes families are involved in those decisions. Again, everything we get in respect to our intel that it relates to Ben, is he would very much like to be selected No. 1."
Consensus No. 1 picks often don't work out for teams. They have no reason to. If you're projected to go No. 1, you cannot help your draft-day value, only hurt it.
This year is a special circumstance because Brandon Ingram, who has already worked out with the Sixers, is in the mix for the top spot. But, really, he's only in the mix because the Sixers have so many damn bigs. Adding Simmons would give them five should-be starters in Dario Saric, Joel Embiid, Nerlens Noel and Jahlil Okafor who stand 6'10" or taller.
There is nothing Simmons' work out would do to change that. Either the Sixers break up their frontcourt logjam or they don't. It's that simple.
So while Simmons may not be a lock to go No. 1 (he is), there's nothing further he can do to change his projections. He just needs to sit back, relax and wait to see whether he needs to accommodate Philly's unforgiving winter into his wardrobe.