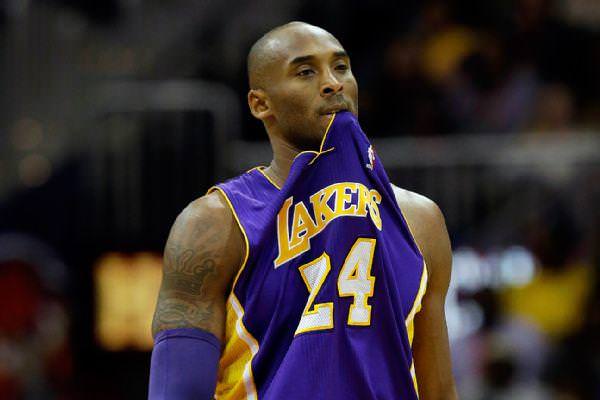 During Kobe Bryant's final game, the Black Mamba had the kind of night that put certain thoughts in the back of your head.
Maybe he isn't done. Maybe he'll retire from the NBA, only to ride again soon in a year or two, still a shell of his former self, but still able to have transcendent, albeit inefficient, nights like Wednesday.
But Kobe wants you to know that such thinking, farfetched to begin with, is pointless. Per Bill Oram of the Orange County Register:
"I'll never play an NBA game again. I know some people say, 'Never say never.' Never." — Kobe

— Bill Oram (@billoram) April 14, 2016
Believe him.
Yes, Kobe Bryant went for 60 points against the Jazz. And sure, he logged more than 40 minutes, playing the entirety of the second half. But let's be real: He's done.
For one, he won't get a better sendoff. The Los Angeles Lakers aren't contending for championships, but they won. And Kobe hit the game-sealing jumper and free throws. He won't be able to rewrite that ending, to duplicate that profound feeling in Staples Center, to reach fans and detractors and media members and teammates and former players on the level that he did.
This season was far from a storybook ending for Kobe, as he just wrapped up the worst year in Lakers history. But Wednesday night, from the 60 points to the 50 shots to the victory itself, was a career-capper fit for the legacy Kobe now leaves behind—the one which he has no intention of trying to rekindle ever again.