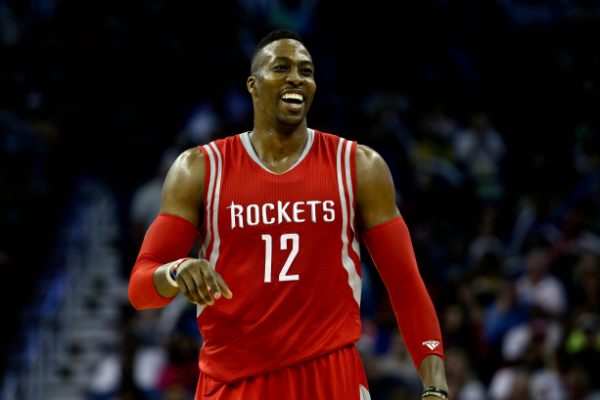 This sounds about right.
During a front office panel at the Sloan Analytics Conference, ESPN's Jackie MacMullan decided to press Houston Rockets general manager Daryl Morey about the future of Dwight Howard. The exchange was, predictably, awkward and awesome and, on some level, telling.
Here's how it went down, as relayed to us by SI.com's Matt Dollinger:
During the front office panel, ESPN's Jackie MacMullan, who was moderating, asked Morey about re-signing Dwight Howard. Morey immediately replied: "Uh oh." MacMullan pressed the Rockets GM on negotiations. He responded that the NBA's max salary threshold keeps things simple. MacMullan asked, So you're re-signing him? To which Morey responded: "I just said they had the concept."
From this, we learn that Howard is eligible for a max deal, which simplifies the negotiating process. What we also learn, courtesy of common sense, is that Howard won't be back in Houston next season.
The Rockets, per multiple reports, shopped him anywhere they could ahead of the trade deadline and found no takers. Howard is now 30 and playing through the back end of his athletic prime. A max deal would pay him more than $30 million next season alone.
No team has any reason to pay that much annually for Howard these days, especially the Rockets, who have an intriguing prospect up front in Clint Capela, as well as two towers entering restricted free agency in Donatas Motiejunas and Terrence Jones.
Hence Morey's "uh oh."
I think.
I've never been to Sloan, so perhaps it's taboo for reporters to ask general managers to talk shop in front of everyone at a panel. And if it is, perhaps that's the origin of Morey's "uh oh."
Or maybe, just maybe, things between Howard and the Rockets are as bad or close to as bad as reports indicate, rendering his departure this summer a formality.