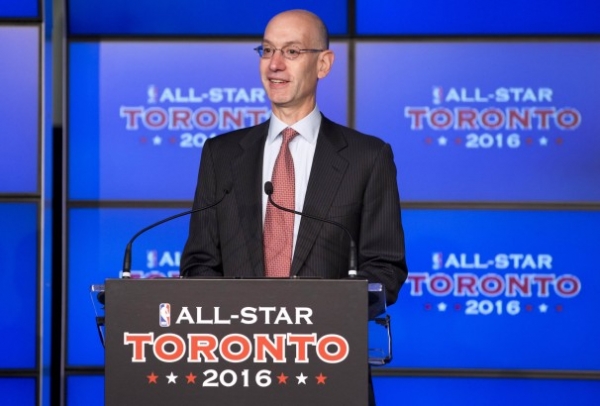 The NBA has had enough of Hack-a-Shaq.
No, seriously, it has.
Talk of change has been prevalent for a while, but nothing was done over this past offseason to address the tactic that entails teams intentionally fouling poor free-throw shooters. But it looks like something will be done this summer.
As commissioner Adam Silver said, per Jeff Zillgitt of USA Today:
On Hack-A-Shaq Adam Silver is "increasingly of the view that we will be looking to make some sort of change in that rule this summer."

— Jeff Zillgitt (@JeffZillgitt) February 4, 2016
There's really no knowing what the NBA might have planned. Hack-a-Shaq is difficult to fix. It's a legitimate tactic, one many coaches employ when the situation calls for it, even those coaches, like the San Antonio Spurs' Gregg Popovich, who hate it. The league, essentially, needs to have a surefire way of deterring teams from intentionally fouling bad free-throw shooters, while also being able to identify the ones that do.
Intentional fouls are a big part of late-game strategies for any team that's trailing, bad free-throw chuckers be damned. The NBA cannot simply do away with those.
And when it comes to the purity of the game, prohibiting coaches and players from exploiting an opponent's potential weakness feels wrong. But the NBA is a business, an entertainment product, just as much as anything else.
Aesthetics will always win out in this situation, as the Association tries catering to the casual fan by making games easier to watch.
Expect the Hack-a-Shaq strategy to meet its maker over the summer, much to the joy of Andre Drummond and DeAndre Jordan, among many others.