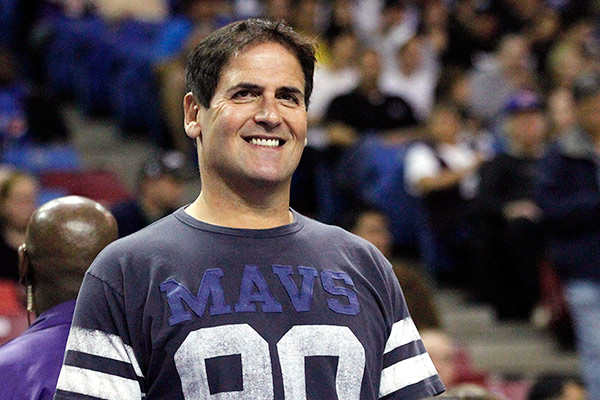 The Dallas Mavericks don't have enough ammo to pull off a blockbuster trade, and owner Mark Cuban knows it.
Here are his sarcastic comments on Dallas' trade-deadline activity from an appearance he made on The Musers of 1310 AM The Ticket, courtesy of Mavs Moneyball's Tim Cato:
"Yeah, we're trying to be!" Cuban said. "We're trying to be! I don't think there's going to be any swinging for the fences kind of deals. We think we have some room to maneuver to improve our bench, but I don't think there's going to be any blockbuster type deals or anything like that."
Cuban goes on to note that the Mavericks are "having conversations," none of which seem to be particularly serious or noteworthy. The fact of the matter is the Mavericks do not have much to offer. Every one of their best assets is important to their Western Conference playoff push, and rocking the boat with a Zaza Pachulia or Wesley Matthews trade could unnecessarily curb this season's ceiling without bringing back anything too impressive in return.
Is it surprising the Mavericks haven't dangled that exact package for Dwight Howard, whom is being aggressively shopped by the Houston Rockets?
Absolutely.
But maybe they view that as too costly.
Maybe they've made a similar pitch and we just don't know about it.
Or maybe, just maybe, if beyond likely, Rockets GM Daryl Morey and Cuban aren't on speaking terms at the moment (or ever).