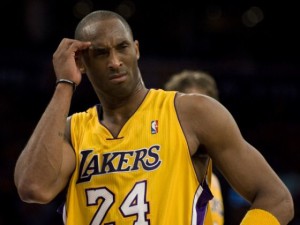 ESPN shared a pretty humorous tweet earlier today that a prospective trade of the entire 76ers roster for Kobe Bryant would work within salary cap constraints according to the handy dandy ESPN's NBA trade machine tool:
The entire 76ers team for Kobe Bryant is a compatible trade. (via Last_Christmas/nba reddit). pic.twitter.com/BiETPnCIqr

— NBA on ESPN (@ESPNNBA) February 17, 2016
There are a number of factors that make this hilarious, the trade obviously wouldn't be possible as the Lakers would have far too many players on their roster, and the league would never allow the 76ers to have only one player. Clearly, this didn't need to be said, but we said it anyway!
It would be a genius tanking idea for the tank master himself, Sam Hinkie, if the league allowed him to only play with one player the remainder of the season.
The funniest part of all may be the fact that the tool actually quantifies how much the 76ers win total would decrease by dealing their whole team, (-16 wins), which is kind of accurate when you consider they will most likely win around 16 games in total this season.
What a better way for Kobe to go out, than to be the only player on the floor in his hometown of Philadelphia?