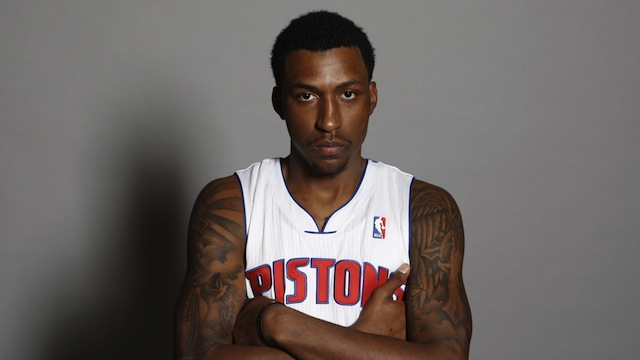 There is never a good time for an NBA player to get injured, but Kentavious Caldwell-Pope's groin injury comes at an especially unideal juncture.
The 22-year-old wing injured his groin in the Detroit Pistons' Wednesday night loss to the Boston Celtics and, per the Associated Press' Dave Hogg (h/t Bleacher Report), is expected to miss some time:
SVG said KVP is almost certainly out tomorrow. Not surprising. No idea beyond that. MRI tomorrow.

— Dave Hogg (@Stareagle) February 4, 2016
The Pistons are presently clinging to the East's eighth and final playoff slot as they try to clinch their first postseason berth since 2009. KCP is part of a starting lineup that has buoyed the team's success. Detroit is 8.9 points better per 100 possessions with him on the floor, according to Basketball-Reference, and KCP owns a better box plus-minus than Andre Drummond.
Missing one game isn't a huge deal, especially when that one games comes against a slumping New York Knicks contingent. But less than two games separates the Pistons from another lottery appearances, and the East's middle class is overwhelmingly deep.
If KCP, or for that matter, any of Detroit's starters, are forced to the sidelines for an extended period of time, the Pistons will be hard pressed to stave off those chasing them.