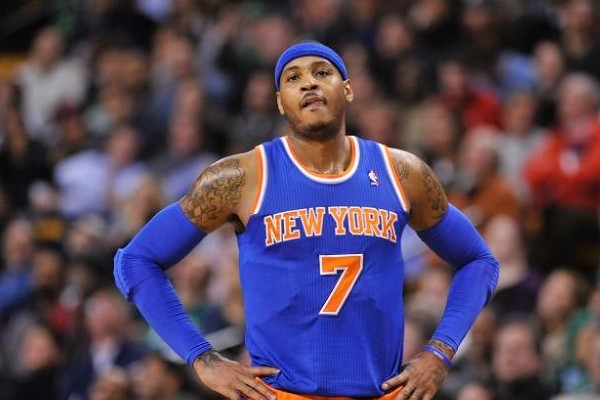 Thursday night was a tale of almost for the New York Knicks.
They almost turned a 27-point deficit into a win. They almost beat the Detroit Pistons. They almost pulled out a gutsy win on the road, a win they truly needed to remain part of the playoff picture.
But they didn't win. They dug out of a 27-point hole only for everyone not named Langston Galloway to go cold down the stretch. Naturally, they were embarrassed—and those are Carmelo Anthony's words, not mine, per Newsday's Al Iannazzone:
The Knicks trailed 60-36 at the half, and the team that entered the locker room at halftime felt shell-shocked.

"We dug ourselves a big hole and felt embarrassed," Carmelo Anthony said.
There is no excuse for a lack of energy, and the Knicks most certainly lacked energy to start Thursday night. More than that, though, their almost-comeback win highlighted something important: This team, contrary to what many, including myself, have said, isn't very good.
The Knicks need an identity, and they don't have one. They rank middle of the road in offensive efficiency, per Basketball-Reference, though there have been times when they've flirted with top-10 status. And yet, that doesn't mean anything, because they hover around the bottom five in pace and aren't a good defensive unit.
Slow teams that can't defend?
Yikes.
Until the Knicks pick up the pace and restructure the offense or become a team that won't rank in the bottom 10 of defensive efficiency, they will remain in this win-some, lose-some, win-some, lose-a-ton limbo.