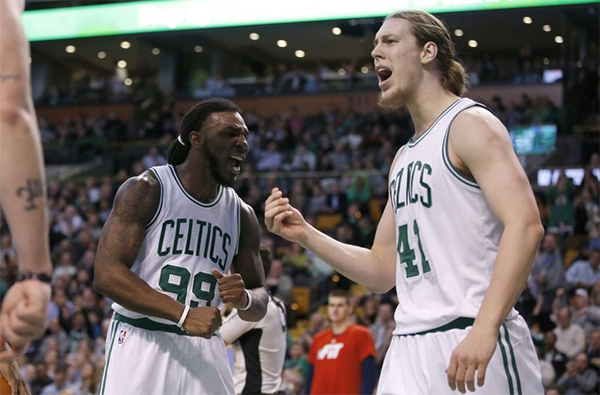 When it comes to the Boston Celtics' haircut game, head coach Brad Stevens doesn't hesitate to give his stamp of approval.
Talking with Brian Robb for Bleacher Report, Stevens refused to choose a player with whom he would trade hairdos. He did, however, indicate he was proud of his team for acing the barbershop test:
If you had to swap hair styles with one of the following players, who would you choose: Olynyk, Crowder, Sullinger or Smart?

Stevens: I'm not going to touch that one, but I will say this: I like having a diverse set of hair styles. I think it adds a little flavor. I like it. I'm a big fan. I like being able to mix it up, too, especially for a guy like me who can't do a whole lot with mine. I enjoy that part of a team.

I think one of the cool things about being on a team is you have a bunch of individuals with their own authentic personalities that have to come together for a shared purpose. I think one thing that great teams do is, they don't stomp out the individualism; they lift it up. That's part of who each of these guys are.
Leave it to Brad Stevens to turn a fun question into a profound lesson in individualism. The dude is special.
If it was me, for the record, I'd trade hair with Jae Crowder. His ponytail is lit, while Kelly Olynyk's Kelly Kapowski imitation creeps me out a little bit.
Marcus Smart's do is pretty chill, though. It's like an extra wide mohawk that he sometimes dyes. I can totally get on board with that.