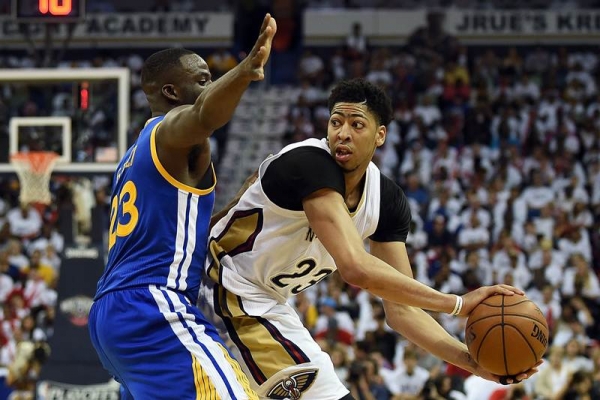 Most NBA players don't sweat it if they're not named as an All-Star starter.
Anthony Davis may be among the select few who strongly lament their fan-vote slight.
Here's Eddie Scarito of Hoops Rumors:
Davis needed a starting nod to trigger the Derrick Rose rule, which would have given him a salary of a projected $24.9MM instead of $20.4MM next season. The difference would amount to $25.875MM over the life of his contract, based on those same projections. He could still invoke the rule if he earns an All-NBA nod or wins the MVP award in the spring.
Well, crud.
Anthony Davis signed a record five-year extension worth more than $145 million, so even if he misses out on this $25 million-plus incentive, he'll still be fine. He should also have the option of exploring free agency one year before his contract officially runs out, so he could recoup some of the losses, provided he's healthy, by seeking another long-term deal.
It's entirely possible Davis is named to an All-NBA team anyway. Winning the MVP award is out of the question. The New Orleans Pelicans are have been mostly terrible this season, and Davis didn't start the year as, ahem, engaged as most would have thought.
But, assuming he cares about getting as rich as possible, Davis now has ample motivation to go off over the second half of the season and ensure he doesn't miss out on his contractual incentives.
So, you know, the rest of the NBA might want to go on high alert or something.