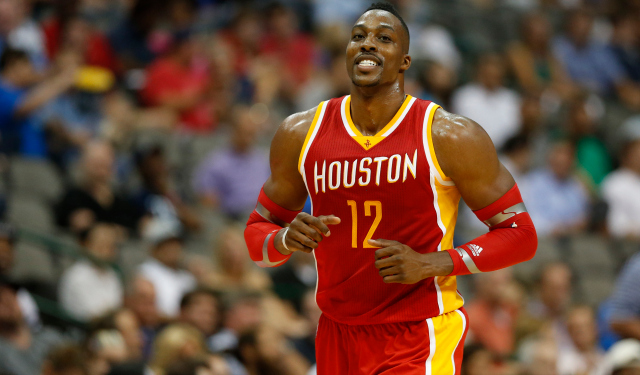 The Dwight Howard experiment in Houston may be nearing its end. A few years ago, his arrival to the Rockets was a huge social media phenomenon, as he chose to take less money to get out of L.A. Only a few years in, he's reportedly not happy with playing in Harden's shadow. Frankly, it is strange to see Dwight play as an after-thought given his play in Orlando.
This coming offseason, Dwight has the option to opt out of his contract and become a free agent. Word on the street is that he plans on doing just that.
a person with knowledge of the Rockets situation said they are expecting him to opt out and become a free agent
But at this stage of his career, I don't know that he'd get maxed out by another team. Thirty is in his rearview mirror and has had some back and knee issues.
H/T: USA Today