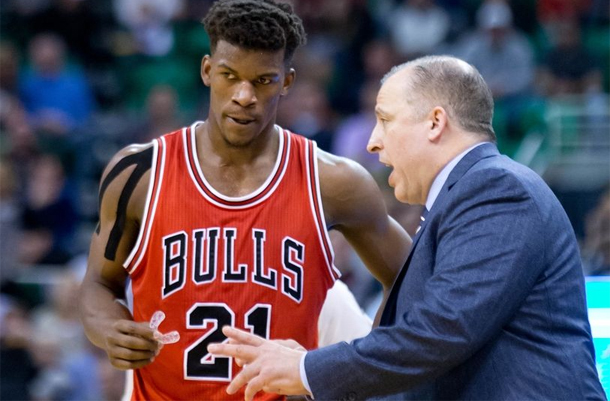 Given the success he had in a short period of time in Chicago, Tom Thibodeau's dismissal at the end of last season came somewhat as a shock to most. The word was that the locker room was fractured and the team had tuned him out, despite their success on the court.
Reportedly, on the team's biggest stars was ready to see Thibs walk. Jimmy Butler was apparently ready to move on from the Thibodeau experiment.
I can't stress this enough. In talking to players, in talking to people within the organization…

The relationship was broken. It was gone, and I've been told repeatedly – even recently, Tim – that Jimmy was one of those guys who was like, "Hey, you know what? I'm done with this I'm done with this.
H/T: Washington Post