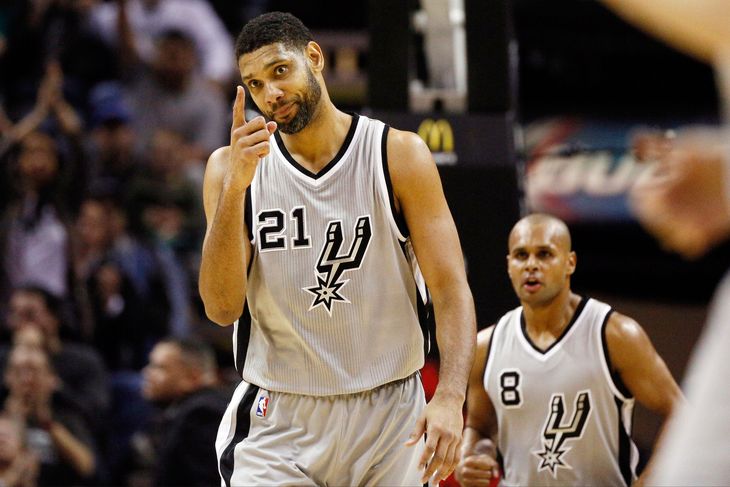 One of the longest streaks in NBA history came to an end Friday night in the Spurs 104-90 loss to the New Orleans Pelicans. Tim Duncan failed to grab a rebound for the first time in his 19 year career.
Before Friday's game, Duncan had recorded a rebound in 1,342 consecutive games, the third longest streak in NBA history behind two other first-ballot hall of famers in Kareem Adbul-Jabbar with 1,431 and Karl Malone with 1,457 games.
Duncan is currently 7th on the all-time career rebounding list with 14,758 career rebounds.
Let's all take a moment of silence and recognize the sheer enormity of this streak. It reminds me of how mind boggling Michael Jordan's streak of double digit scoring games was in a modern era.
Congrats sir, what a run!