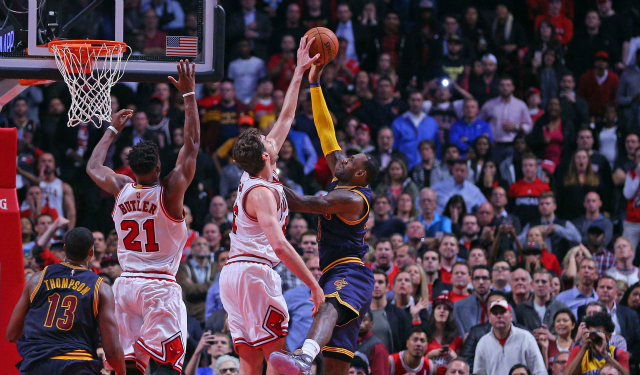 The NBA served up three appetizing games to kick off its 70th season. One of those included the Chicago Bulls playing host to the LeBron James' Cleveland Cavaliers at the United Center.
As most expected, the match was a really competitive one. Both teams never made it easy for the other as the game went straight down to the final seconds of the fourth quarter. The Bulls emerged victorious in this one edging the Cavaliers, 97-95, to start their 2015-16 campaign with a bang.
Second-year power forward Nikola Mirotic was surprisingly the one who led the way for Chicago with 19 points and 9 rebounds. Derrick Rose and Jimmy Butler, meanwhile, struggled shooting the ball but managed to combine for 35 points.
But Pau Gasol, who was 1-for-7 from the field in the game, arguably deserved the most credit in the win. He delivered the biggest play of the game when he blocked the James' layup which would have forced overtime.
See for yourself:
And by the way, that was just one of his six total blocks in the match.