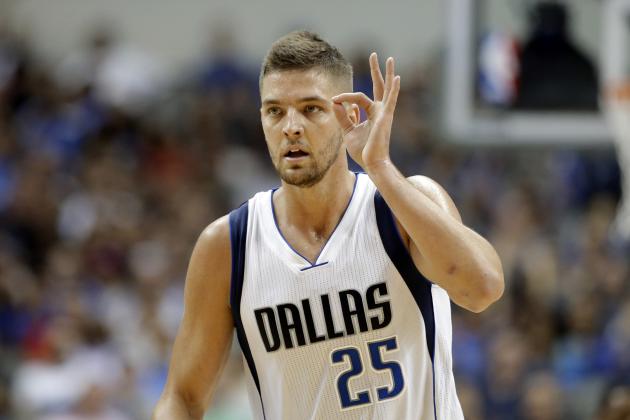 The Dallas Mavericks have split their first two games of the 2015-16 NBA season. They won their opener against the Suns, 111-95, but lost the second one to the Clippers Thursday night, 104-88. But before we give any early judgements, it's worth noting that their roster is currently not at 100 percent.
One of their key players, Chandler Parsons, has yet to play for them this season. Parsons, who averaged 15.7 points and 4.9 rebounds in 2014, is still recovering from a microfracture procedure on his knees. As a result, the Mavs have been forced to play short-handed without one of its key starters thus far.
Well fortunately, Dallas could finally be getting its versatile forward back this coming Sunday against the Lakers, via Marc J. Spears of Yahoo! Sports:
Mavericks forward Chandler Parsons (knee surgery) told Yahoo Sports that he hopes to make his season-debut on Sunday against the Lakers.

— Marc J. Spears (@SpearsNBAYahoo) October 30, 2015
Obviously, that's very good news for the Mavs. Chandler Parsons' absence has been clearly missed especially during their loss to the Clippers, wherein the team struggled to make shots and heavily relied on the aging veteran Dirk Nowitzki, who had 16 points on 6-of-15 shooting, on offense.
But with the former Rocket back, the offense has now another weapon to rely on and another player who will garner a lot of attention from opposing teams. Chandler Parsons is surely going to make the Mavs better moving forward; however, he'll be rusty in the beginning.