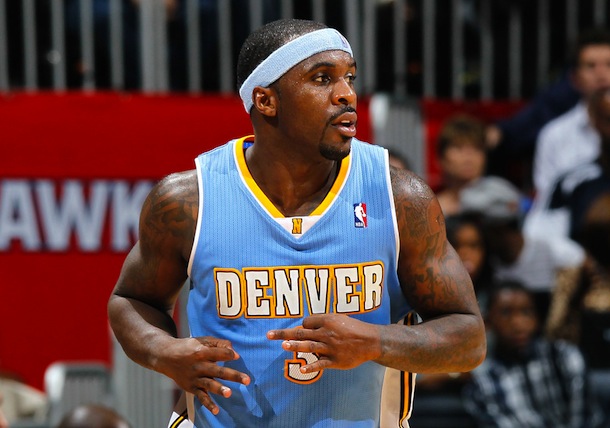 The Denver Nuggets and their long-time point guard Ty Lawson are tired of each other.
After failing to clinch the postseason for the second-straight year, Lawson seems to have gotten tired
of waiting for the team's management to turn things around for the franchise. A divorce was inevitable.
Fortunately, both sides are on the same page, as the Nuggets are interested in trading Lawson to the Sacramento Kings, which would mean a reunion with his former head coach George Karl. However, in return for him would be Kings giving up the number six overall pick in this year's NBA Draft.
Nuggets have been trying to make that deal regardless, but so far they can't get Kings (or anyone else for that matter) to bite on Lawson.
Looking at the Ty Lawson resume, he's probably way better than whoever gets selected as sixth pick in the NBA draft. At least in the near future. Throughout his six seasons with the Nuggets, he's averaged 14.2 points, 2.9 rebounds, and 6.6 assists. These numbers are more than enough to put him in the conversation as one of the top guards in the league, and the Kings would be foolish to not at least consider pulling the trigger.
With a lot of years left in him, the 27-year-old Lawson can surely be of service to the King's immediate plans, as they attempt to restore the franchise back to relevance and end their nine-year playoff drought.
But before jumping to this conclusion, a third-party might have to be present to make this trade possible.