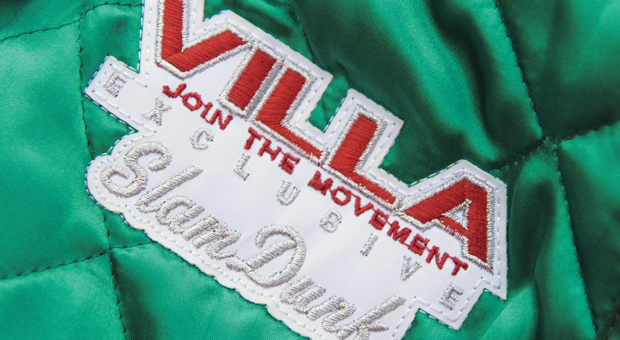 Sportswear retailer VILLA has teamed up with Starter again on the Slam Dunk pack; the third installment of their collaborative Legacy Series.
Each of the six jackets in the Villa x Starter "Slam Dunk" Pack is inspired by previous winners of the NBA Slam Dunk Content. Vince Carter for Toronto, J.R. Rider for Minnesota, Dee Brown for Boston and Spud Webb for Atlanta. Dr. J represents the ABA All-Stars and the Chicago Bulls are also represented (but due to licensing the name we all think of when thinking of the Bulls cannot be featured).
With the 2015 All-Star Weekend happening in New York City in the middle of winter, you have the chance to be hot but still look cool in one of these retro-styled satin Starter jackets.
All six jackets featured here are available on the VILLA webstore as well as the popup store located at 235 W. 46th Street, New York, NY inside the Paramount Hotel for $150.