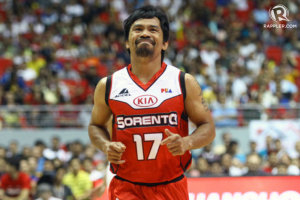 Former NBA first round selection Daniel Orton is making headlines today in the global basketball media for getting turfed from the Philippines Basketball Association. Orton was drafted by the Magic in 2010, and spent time with Orlando, OKC and finally Philly before getting sent to the D-League then landing China before ultimately signing in the Philippines earlier in February.
If he just signed a contract this month, how can he possibly be banned from the league already, you ask?
He insulted God. Well, he may as well have in a Filipino context. Manny Pacquiao = God.
After playing a league game against the former boxer turned baller where Pacquiao scored only a single solitary point in the game, Orton had this to say to the media:
"Professional boxer, yeah, okay… professional basketball player, no. It's a joke," said Orton, 24, who signed with the Purefoods Hotshots team just this month.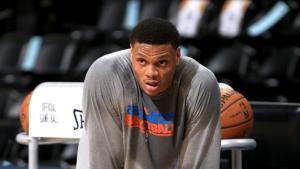 Orton made the comments quite casually as there has been plenty of talk lately that Pacquiao only received his playing gig with the Kia Carnival team due to his fame in the Philippines from Boxing.
Here is what the league officials had to say.
But the team's top administrator, Rene Pardo, was quoted in local media as saying Orton had been let go for insulting Pacquiao.

"Everyone is angry at him… it is like he went to the United States and insulted the name of Martin Luther King," the ABS-CBN news website quoted Pardo as saying.

The Philippine Basketball Association also fined Orton 250,000 pesos ($5,650) for his comments.
That's right. He just compared Manny Pacquiao to Martin Luther King. Good lawd.