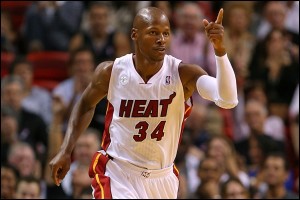 Ray Allen has stated that he's in no rush to decide on his future, which may mean retirement. There are no shortage of teams looking for a sharpshooting vet championship pedigree. The Bulls are one such team. Allen's ability to spread the floor could create some serious driving lanes for Rose.
The Bulls are believed to be among almost a dozen teams to have contacted Allen and his representatives.
The Wizards and Spurs are apparently interested as well.
H/T: nba.com/bulls