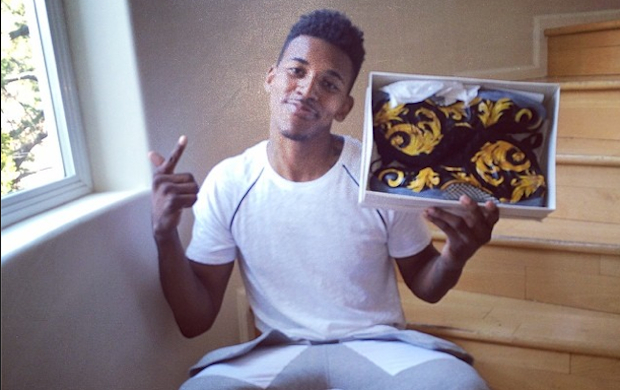 There isn't much positive going for the Los Angeles Lakers right now. By the numbers, this current 2013-14 Lakers team is in position to end the season as the worst team in franchise history.
Nick Young is one of the bigger sneaker aficionados in the NBA right now and secured the black pair of the Nike Air Foamposite One collaboration with Supreme on release day and took to Instagram to let the world know that he would be wearing them in-game.
On April 6th during the Lakers/Clippers game that Nick Young wore the black 'Supreme' Nike Air Foamposite One, Young put up 18 points as well as two assists, rebounds, and steals.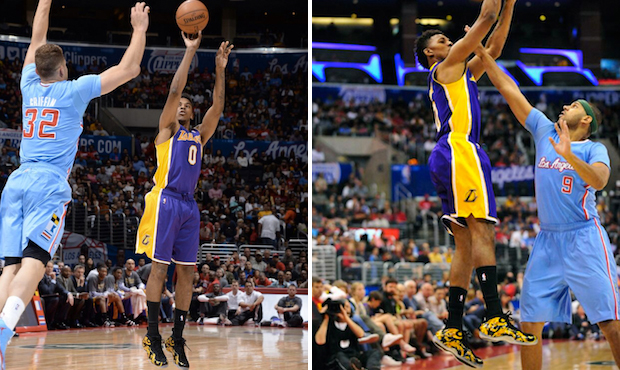 The 'Supreme' Air Foamposite One released at the end of last week to much fanfare as literally THOUSANDS of people lined Lafayette St in the SoHo area of NYC. I cannot say that every person there honestly believed they had a chance at getting their hands on either the red or black pair, but I do know that packing hundreds of youth on the same street and knowing that many of them had access to the $250 (plus tax) price tag these sneakers were carrying is dangerous.
To help clear the streets, Supreme posted that their Foamposite One collaboration wouldn't release in-stores and only be available on thru their webstore the next day; though I can confirm that pairs of the shoe formerly associated with Penny Hardaway rang up thru their registers on release day.
While it doesn't feel too kosher applauding someone on a losing team, it is refreshing to see that Nick Young is living up to his 'Swaggy P' nickname by breaking out such popular sneakers for a game and putting them to their original intended use; basketball.