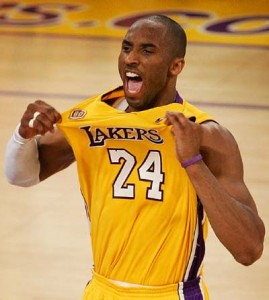 15 time NBA All Star Kobe Bryant has undoubtedly been going through the roughest stretch of his career, first rehabbing from a torn Achilles sustained late last season and now is out for a length of time with a fracture in his left knee.
After coming back sooner than expected from the original injury Kobe now must think ahead and not return before the newest setback is 100% healed, especially now that he has a new 2 year – $48 million contract to play for.
There really isn't much to play for this season as the Lakers are mired in a dreadful rebuilding year, playing below .500 basketball.
Ever since this past Summer when everyone was helping to celebrate Kobe's 35th birthday, some experts have started to doubt just how effective the "Mamba" will be upon his eventual return, especially at his ever advancing age.
One thing is for sure, from the 5 World Championships, 15 All Star Games, the double digit All NBA nods, winning 2 Olympic Gold Medals, and all of the records like scoring 81 points in a single game, Kobe will go down as one of the most fierce competitors we've ever seen on the hardwood, on par with the drive of Michael Jordan, Magic Johnson, and Bill Russell.
While there currently isn't a timetable for Bryant's return, we all know that it's probably killing him to see his squad struggle as he races the clock that continues to tick on his long NBA career.
This is summed up in brilliantly in the amazing new 175th edition Slam Magazine cover featuring Bryant and his race against Father Time….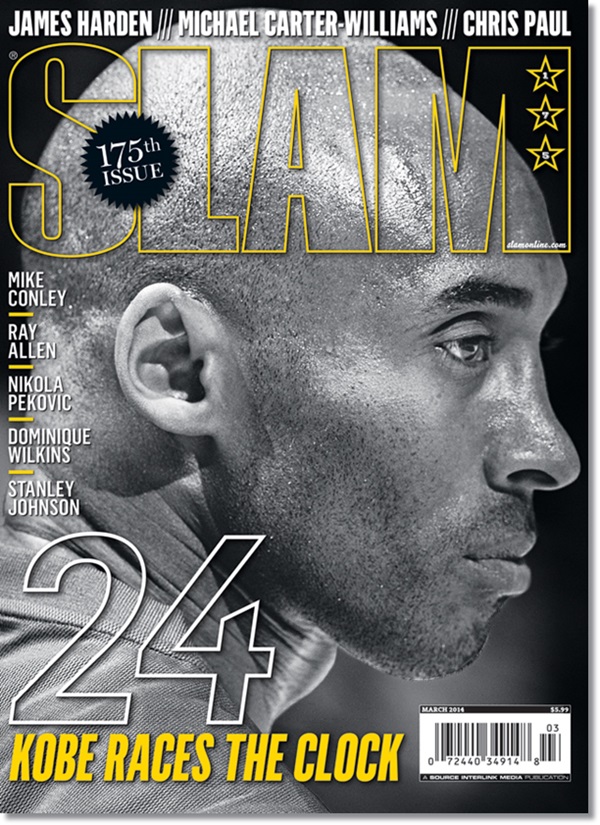 Allen Moll has been a lifelong NBA and NCAA College Basketball fan who watches and studies games religiously, and coaches youth basketball in his native Lehigh Valley region of Pennsylvania. Allen has also provided content to Bleacherreport.com, Upperdeckblog.com, Cleveland.com, CSN Philly.com, Buckets Magazine, in addition to being a tenured NBA and NCAA columnist for TheHoopDoctors.com.