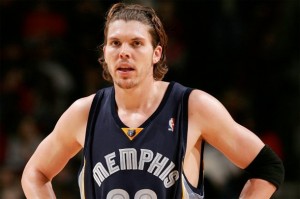 Mike Miller's brief 3-year run in Miami came to an end last week when he was amnistied by the Heat. After drawing a fair amount of interest around the league, Miller has decided to return to his old stomping grounds: Memphis.
Miller spent his prime years as a Grizzly and should fit in nicely with what they have going on there. He will be able to spread the floor and create driving lanes for Mike Conley.
The Memphis Grizzlies have won the race to sign free-agent sharpshooter Mike Miller.

Miller confirmed to The Associated Press on Wednesday that he agreed to a deal with Memphis. Sources close to the situation told ESPN.com that Miller has committed to sign a two-year deal with the Grizzlies after being pursued by other contenders such as Oklahoma City and Houston.
H/T: ESPN