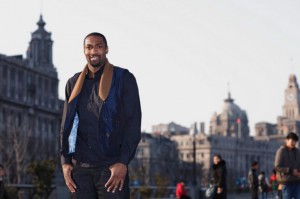 Gilbert Arenas is now a punchline, and because of that, we forget just how good he actually was in his prime. He was arguably one of the 5 best offensive guys in the league. But that all seems like a distant memory.
Because of his antics and injuries, his NBA shelf-life expired and is playing in China. And if you ask him, he likes it that way.
Nah! [Shakes head vehemently] Because after this season I can enjoy my family. You know my kids are getting older. Being in the NBA, you don't really get to enjoy your family life because you're always on the road, you're always gone. So, no. After this season will be the first time I'll get to be with my kids for a long period of time….

32 games a year (the length of the Chinese season). Maximum 36 minutes. That's all I need at this point in my career. So as long as China teams want me, I'll be here.
H/T: SLAMonline