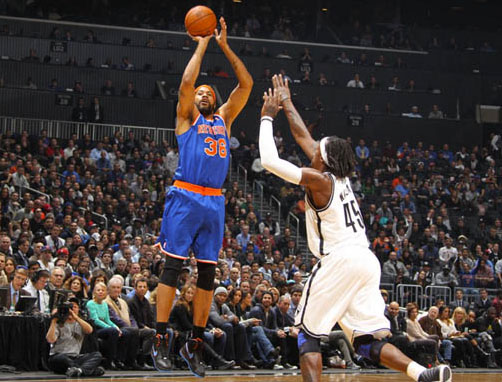 Rasheed Wallace seems to be a creature of comfort.  Shoot threes is his thing.  Cracking jokes is his thing.  And if sneakers and basketball are your thing, I'm sure that you have noticed his affinity for the Air Force One High.  Returning to the NBA as a member of the New York Knicks means new Player Exclusive colorways of the sneaker from 1982 so with that being said, take a look at the pair he will primarily be wearing during away games.
Featuring a black leather upper with blue accents seen on the outsole and Swoosh branding as well as orange secondary accents by way of the inner lining and on the outside layer of the double branding, Sheed's own personal branding is seen on the outside heel in blue which clears up any misconception that these were created for anyone else.  These made their hardwood debut during the first "Battle of the Boroughs" where the New York Knicks took a loss against the Brooklyn Nets. In the bottom-most picture, you can see hightop versions of the upcoming Lunar Force One with the Sheed logo on them leading me to believe that Wallace will make the switch sometime around the public release of the technologically-updated silhouette.
These images come from Sole Collector which means they've had Sheed's Lunar Force One High pairs over their way.  Whenever they, or anywhere else, has decent pictures & more info on these we'll have it in our Kicks section.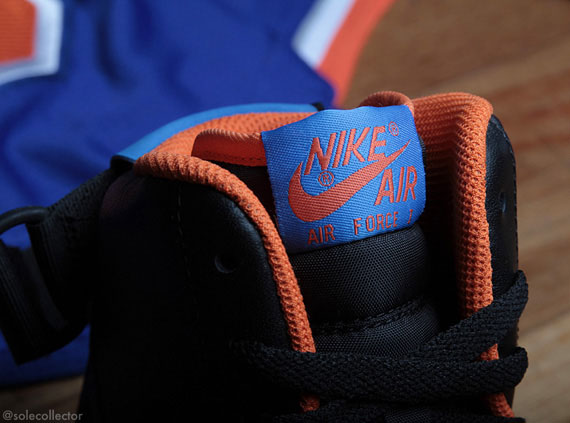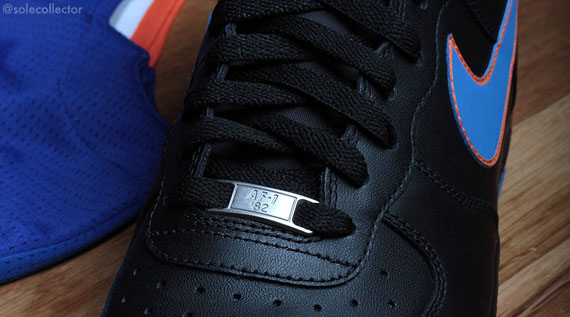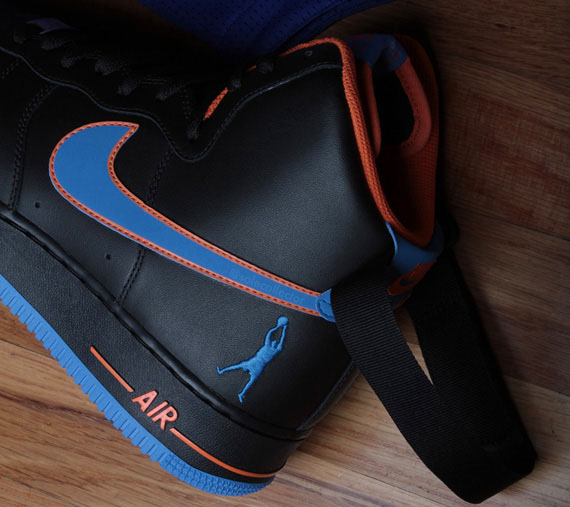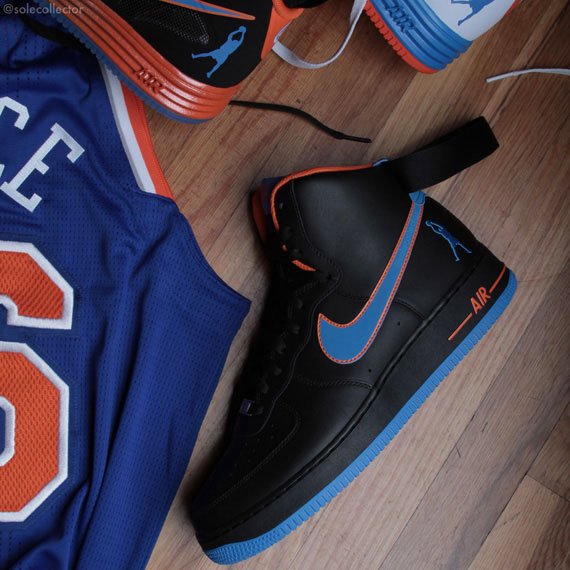 Ben Berry is a writer based out of Orlando, FL by way of Baltimore, MD by way of New York City that grew up in New Jersey.  After attending West Virginia University, Ben became involved with The Hoop Doctors and was made editor of the "Kicks" column.
Follow our Kicks section on Twitter: @THDKicks