July 30, 2012 – Ben Berry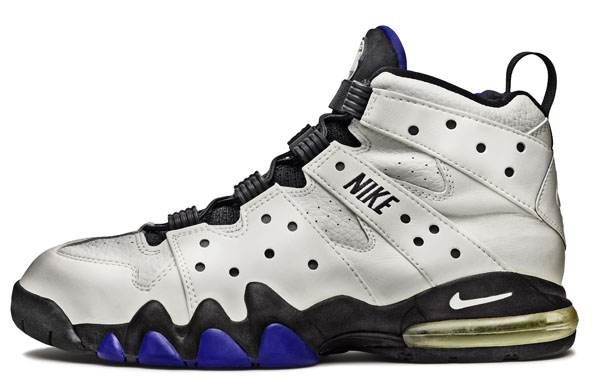 Charles Barkley has been doing him since he got into the league, and that is what made him as relevant as he has been even after his professional basketball career ended. Being a Nike-sponsored athlete since 1987 did come with its perks and one of them was a signature sneaker line early on in his career. In 1994, Air Max2 CB designer Tracy Teague was commissioned to work on the next sneaker for Barkley. He wasn't getting much feedback from Sir Charles so to get insight on to what he wanted in a sneaker, the design team took their ques from casual conversations with Charles and his style of play.
A Max Air unit was used for extra cushioning which at the time was pretty revolutionary and went on to challenge newer Nike Basketball sneakers, in terms of cushioning, to keep up. A teeth-like design seen on the outriggers are actually just reinforced lace locks and the inspiration for the support straps came from a straightjacket which is pretty fitting giving the athlete these are intended for.
The Air Max2 CB silhouette served as the biggest inspiration for the recently released Air Max Barkley from earlier in the year. Below is a sketch evolution of the Air Max2 CB.