July 25, 2012 – The Hoop Doctors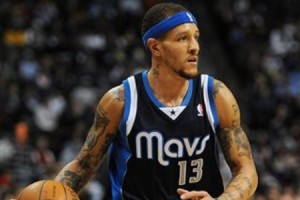 The Mavericks were gutted earler in the off-season, but have rebounded nicely with moves like Elton Brand and O.J. Mayo. The return of Delonte West will help as well.
Delonte West reached an agreement Tuesday on a one-year contract with the Dallas Mavericks, according to a team source. The Mavs had been holding out hope that they could come to terms with West, the primary backup to Jason Kidd last season. The re-signing of West gives the Mavs some veteran stability at point guard behind Darren Collison – he was acquired in a trade with the Indiana Pacers earlier this month – and rookie Jared Cunningham.
Source: star-telegram