August 09, 2011 – Joshua Sexton
Our countdown of the '25 Best Dunks of All-time' Sponsored by NBA.com/Dunk continues.
As hard as it is to believe, especially when one considers how quickly his career took a turn (not for the best either), Tracy McGrady was once considered one of the league's up-and-coming superstars.
After watching his dunk over the 7-6 Shawn Bradley, I can certainly see why some fans once believed in McGrady. After T-Mac blows past Dirk Nowitzki, he drives baseline and serves up a facial (thanks Marv Albert) on the bewildered Shawn Bradley, who appears to be attempting to provide help defense.
Seeing as how Bradley is almost a foot taller and outweighs McGrady by roughly 50 pounds, the facial is even more embarrassing. Come on Shawn, ever heard of a good hard foul?!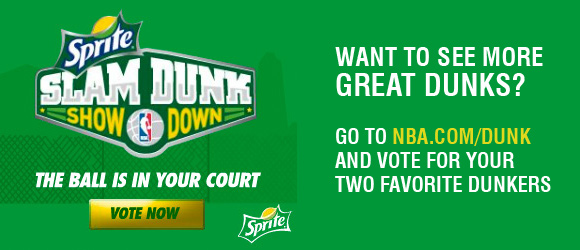 Joshua Sexton is a lifelong basketball fanatic, who watches as many games as possible. In addition, He has played and coached the game at the high school level. He has recently started writing about the game of basketball.