August 8, 2011 – Dane Carbaugh
Robert Parish, the Boston Celtic great, was a Charlotte Hornet in 1994. I'll let you read that sentence again.
Some of us may be wont to forget the fact that Parish, who was traded to the Boston Celtics in 1980 by the Golden State Warriors along with a First Round draft pick (Kevin McHale) actually played multiple seasons after leaving the Garden with two teams, the Hornets and the Bulls.
In the 1994-95 season Parish played in 81 games and put up averages of 4.8 PPG and 4.3 RPG. Not the most stellar moment of his career, Parish was trying to chase that elusive last championship on a good Charlotte team that went 50-32.
The next year Parish would leave Charlotte after the team went just 41-41 and in 1997 he won another NBA championship with the Chicago Bulls. Here, in this picture with the Hornets, Parish looks as strong as ever even if his jersey color is a little unfamiliar.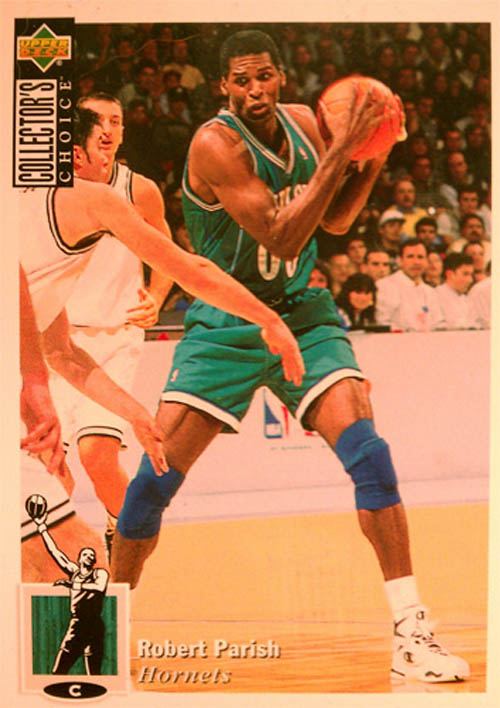 The newest edition to The Hoop Doctors writing staff, Dane Carbaugh is the editor and lead writer of the popular new basketball blog A Young Sabonis. Dane is a published research author and also writes for Dime Magazine and the ESPN TrueHoop Affiliate Portland Roundball Society. He can be found on Twitter at @DaneCarbaugh