June 9, 2011 – The Hoop Doctors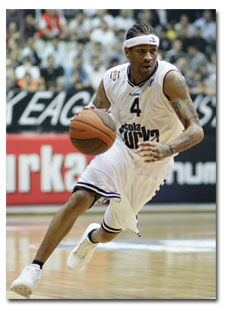 Father time is undefeated. We saw the toll that he took on Shaq and even Allen Iverson as well. Couple that with the fact that A.I. didn't want to come off the bench (although it's hard to blame him after a lifetime of being the man) and that equals a one way ticket to Turkey, since no team amazingly took a shot on the future Hall of Famer. But after playing sparingly in Europe, Iverson says he ready to accept whatever role to be back in the NBA.
He turned 36 this week. He played only 10 games in an injury-filled stint in Turkey after a lack of NBA interest forced him to seek employment elsewhere. In his most recent NBA season in 2009-10, Iverson left the Sixers in February.
That's not a lot of basketball for an aging veteran.
So what gives Iverson confidence he can still play anywhere near his former elite level next season?
"It's me," he said, laughing. "That's what gives me confidence. I know what I can do. Everybody in the world knows what I can do. Everybody knows what I can do on the basketball court."
"Just give me a training camp," he said. "Maybe I've rubbed people the wrong way as far as saying the things I've said in my life and in my career. But if any team needs me to help try and win a championship in any capacity, I'm waiting."
Read more of Iverson's thoughts via AP on NYtimes.com.