June 2, 2011 – Allen Moll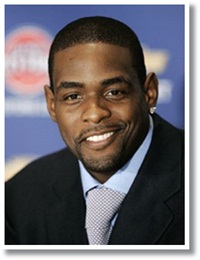 It's been well documented that the Sacramento Kings are in deep trouble when it comes to trying to keep the franchise in the city of Sacramento. They have been rumored to be moving anywhere inside the state of California from Anaheim to San Diego. Some upset fans in and around the Los Angeles area even voiced their opinion against the Kings moving to their city by telling Sac-town to Let Them Keep Their Kings.
Then in early May, Sacramento governor and former NBA standout Kevin Johnson helped broker a one year deal between the cash strapped Kings owners, the Maloofs and the NBA, to allow Johnson one more year to help find ways to fund a new arena and as a result, keep the Kings in Sacramento for the foresee-able future.
One way to help keep the franchise precisely where it's at is to find the Kings some fresh new ownership and new sources of cash flow. The newest rumor coming out of Sac-town is that former NBA All Star and current TNT analyst Chris Webber has shown an interest in owning the team he spent most of his career playing for.
On a recent trip to Sacramento, Webber visited with his potential partner and Filipino businessman Manny V. Pangilinan, chairman of the Phillipine Long Distance Telephone Company, in an attempt to secure the necessary funds to take over ownership and fund building a new arena. Reportedly, Pangilinan has offered to invest anywhere between $200-$260 million of his personal fortune to be the new majority owner of the Kings, with C Webb as minority owner.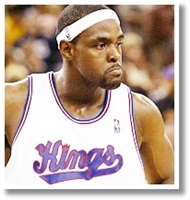 If you think the plan is out of left field, consider that former MLB star Nolan Ryan has succeeded at doing a similar thing in helping to revitalize a failing franchise in baseball in the Texas Rangers, which are once again thriving and made a trip to the World Series just last season.
Webber played for the Kings from '98'-'05, and teamed with Peja Stojakovic, Vlade Divac, and Jason Williams in making the Kings relevant out West, winning a rebounding title, making multiple All Star appearances, and even taking the LA Lakers to 7 games in the Western Conference Finals in the early 2000's.  In 2009, Webber had his #4 jersey retired by the Kings and still holds many franchise records to this day.
The Kings have a great young nucleus led by '10 Rookie of the Year Tyreke Evans, DeMarcus Cousins, and Marcus Thornton but are in need of some veteran leadership to take the next step towards becoming a winning team.
Maybe C Webb can help teach the Sac-town youngsters how to do that trademark scowl he used to do?
Allen Moll has been a lifelong NBA and NCAA College Basketball fan who watches and studies games religiously, and coaches youth basketball in his native Lehigh Valley region of Pennsylvania.  Allen also provides content to Bleacherreport.com, Upperdeckblog.com, in addition to being a tenured NBA and NCAA columnist for TheHoopDoctors.com.