May 26, 2011 – The Hoop Doctors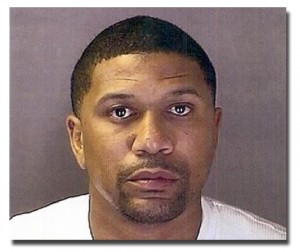 Jalen Rose seems to be taking over ESPN. He has become more and more visible of late. He's one of their NBA analysts, he has co-hosted Mike and Mike, often times takes on Skip Bayless on First and 10, and has even been on Outside the Lines to name a few. Shortly after the "Fab Five" documentary aired, news broke that he was arrested for suspicion of drunken driving. Who knows if ESPN will yank him as result of this guilty plea.
Former Michigan star and NBA player Jalen Rose pleaded guilty Wednesday to drunken driving, telling a judge he was embarrassed to admit that he drank six martinis the night he veered off a snowy road and rolled his Cadillac Escalade.
Standing beside his attorney, Rose pleaded guilty in district court in Bloomfield Hills to operating a motor vehicle while intoxicated. He faces up to 93 days in a jail, a $500 fine and court costs when he's sentenced July 27.
Rose was arrested March 11 in neighboring West Bloomfield Township. Despite what an officer described as an odor of intoxicants on Rose's breath and slightly blood shot eyes, Rose told police that night he didn't have a drink and that he doesn't drink.
The story was different before Judge Kimberly Small, who asked Rose how many drinks he had leading up to the crash.
"I'm embarrassed to say I had six drinks that evening," Rose said softly.
When Small asked how large the drinks were, Rose replied: "I'm embarrassed to say probably too big."
Read more about the Rose's situation via AP on ESPN.com.