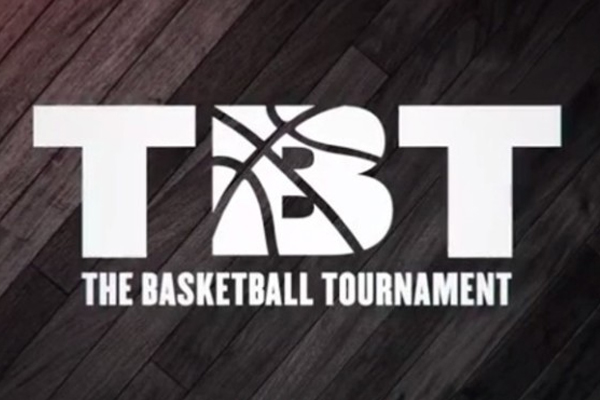 The Basketball Tournament (TBT), the $2 million, winner-take-all summer basketball event broadcast live on ESPN, announced today the schedule and venue locations for its fifth annual tournament, bringing the summer's premier basketball event to Columbus, Ohio and Richmond, Va. for the first time, while returning to Atlanta, Baltimore, Brooklyn and Los Angeles. The ESPN networks will once again broadcast all TBT games live.
TBT's semifinals and the $2 million championship game will return to Baltimore at a new venue – Morgan State University on Thursday, August 2 and Friday, August 3.
The Super 16 will be held in Atlanta from July 26-29, with Georgia State University serving as the host venue. The regional competitions will be held in:
South – Arthur Ashe Jr. Center Richmond, Va. from July 13-15
West – Cal State University Los Angeles from July 13-15
Northeast – Long Island University of Brooklyn, N.Y. from July 20-22
Midwest – Capital University of Columbus, Ohio from July 20-22
TBT returns to Atlanta for the first time since 2015, while Columbus and Richmond will serve as tournament hosts for the first time, edging out several cities vying to bring the popular and growing event to their communities.
"The Basketball Tournament has grown into a summer staple in an incredibly short amount of time, given the typical developmental runway for a sports property," said Jon Mugar, Founder and CEO of TBT. "This year was our toughest decision yet, as we received interest from so many great cities that wanted to bring TBT to their communities. We're excited by this year's lineup of host venues, and confident the arenas will be filled with passionate fans to supply the incredible atmosphere that's become synonymous with TBT over the years."
TBT features a 72-team bracket of top-notch professional basketball, featuring college alumni teams, international basketball stars, ex-NBA players, future NBA players, and more competing in a single-elimination 5-on-5 tournament for a winner-take-all $2 million prize. Games will air on ESPN networks beginning Friday, July 13.
The highly-competitive tournament has attracted some of the best basketball in the world. In 2017, more than 68 former NBA players competed and more than two-thirds of the over 700 players were current professionals. As of today, 14 players who competed in TBT in 2017 are playing or have played in the NBA this season. Overseas Elite, a team of American stars currently playing in top leagues around the world, won for the third consecutive year in 2017, and have taken home an astounding $5 million over three years.
The application period for TBT 2018 runs from April 2 to June 1. Teams compete for spots in the tournament by soliciting support from fans via social, digital and all other forms of media. Applicants must be 18 or older and willing to forego their amateur status. For more information, visit www.TheTournament.com.