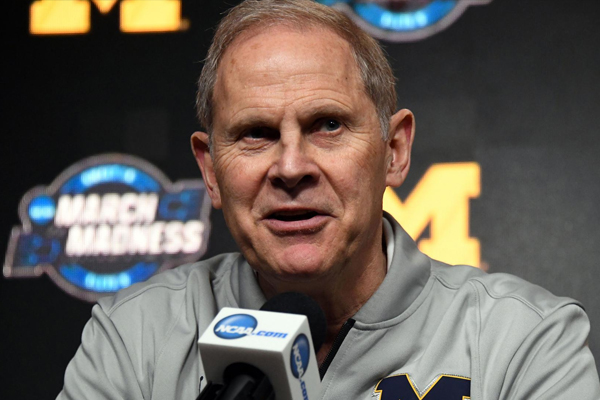 Michigan's John Beilein has agreed to a five-year deal to become the Cleveland Cavaliers' next head coach.
Beilein helped mold the Wolverines into one of the nation's most consistent college programs, leading them to nine NCAA Tournament appearances in 12 years and two national championship games since 2013. As per ESPN Adrian Wojnarowski, talks with Beilein and the Cavs escalated over the weekend and a deal was reached on Sunday. This will be the first time 66 year old Beilein coaches an NBA team.
Thanks to everyone at the Univ of Michigan for their incredible support these last 12 years. Our fans , alums , leaders, players and students are AMAZING It has been a heck of a ride and I hope you enjoyed our teams and staff as much as I did !Go Blue Forever ! #GoBlue

— John Beilein (@JohnBeilein) May 13, 2019
Beilein will not have an easy road ahead. Cleveland finished tied with Phoenix for the league's second-worst record behind New York. Because of this, they will have a 14 percent chance of picking first in this years draft, but depending on how things play out, there's the possibility of falling as far as sixth and missing out on Duke star Zion Williamson, RJ Barrett or Ja Morant.