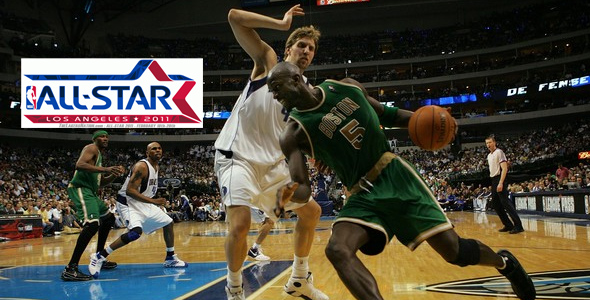 January 31, 2011 – Joshua Sexton
Last Thursday night, the starters for this year's All-Star game were announced from each conference. In the Eastern Conference we have: LeBron James, Dwyane Wade, Amar'e Stoudemire, Derrick Rose and Dwight Howard. The Western Conference starters are: Kobe Bryant, Kevin Durant, Chris Paul, Carmelo Anthony and Yao Ming (who will be replaced due to injury). No big surprises. Just the usual first class players are used to seeing in the starting lineup.
This Thursday the All-Star reserves will be announced for each conference on TNT. The coaches in the league select the reserves for the All-Star teams. Therefore, the announcements are more mysterious and yield great debates as to which players will be selected, and which players will unfortunately be snubbed.
This year is no different, especially in the Western Conference, where there are a slew of players who could make the mid season squad. However, in the Eastern Conference there is not as much mystery. Heck, it maybe hard to wrangle seven reserves in the top heavy conference. So, which players should make the All-Star team, and which ones will be left off despite great first halves of the season? Let this hoop doctor give you his predictions.
Eastern Conference
Ray Allen
Kevin Garnett
Paul Pierce
Rajon Rondo
Raymond Felton
Al Horford
Joe Johnson
Western Conference
Pau Gasol (Yao Ming's injury replacement)
Deron Williams
Dirk Nowitzki
Tim Duncan
Kevin Love
Blake Griffin
Manu Ginobili
Russell Westbrook
Joshua Sexton is a lifelong basketball fanatic, who watches as many games as possible. In addition, He has played and coached the game at the high school level. He has recently started writing about the game of basketball.