September 7, 2010 – THD Rumor Patrol
Houston Rockets Forward Luis Scola is leading the FIBA World Championship tournament in points, and today was no different as he put up a huge 37 points to help Argentina beat Brazil and advance to the quarter finals.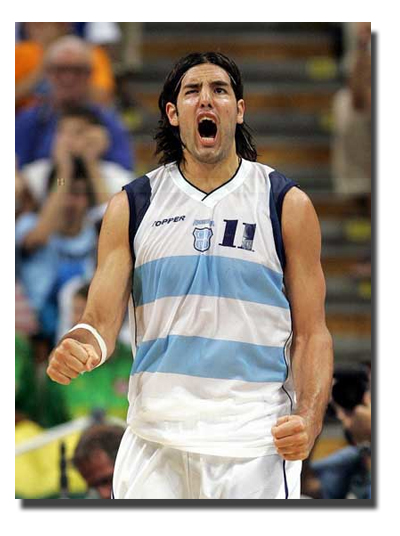 Luis Scola scored 37 points, carrying Argentina to a thrilling 93-89 victory over Brazil on Tuesday and into the quarterfinals of the world championship.
Overcoming a regional rival guided by the coach who led them to their greatest glory, Argentina advanced to play Lithuania on Thursday. Scola, the Houston Rockets forward who came in as the tournament's leader with 29 points per game, scored 10 of Argentina's final 12 over the last 3-plus minutes.
"I know that my team is going to look for me at the end of the game," Scola said. "It's nothing to really think about, you just have to play your game."
Carlos Delfino(notes) of the Milwaukee Bucks added 20 points and Hernan Jasen scored eight of his 15 in the fourth quarter for Argentina, which avoided what would have been an unusually early exit from an international tournament.
Marcelo Huertas scored 32 points and Leandro Barbosa(notes) had 20 for Brazil, which lost its third close game of the tournament.
Read more details via Yahoo! Sports