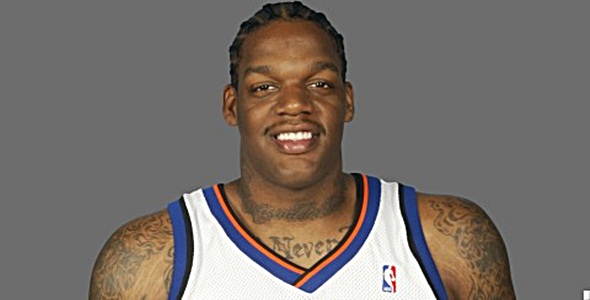 August 31, 2010 – Allen Moll
For all of those Knicks fans who may have wished that the overpaid and oft injured Eddy Curry would disappear off the face of the Earth for turning out to be one of the most disappointing players in franchise history, their wish may have come true, since word out of the NY Knicks front office is that no one knows exactly where the former HS phenom is. In a story first seen on NBC and my favorite Knickerbockers site Knicksblog.com, Curry has refused to return any Knicks phone calls this Summer while supposedly once again re-habbing a calf injury.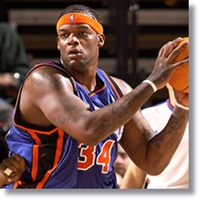 Even though most fans may not care too much when it comes to Curry's whereabouts, Knicks brass definitely does, since this is the year that the organization has been waiting for. You see, whether he gets on the court or not, Curry's expiring $11.2 million contract is what has the Knicks in the running for a sign and trade with the Nuggets for Carmelo Anthony. Even if they cannot deal him by the end of the season, they get to clear his salary off the books and have more flexibility to bring in another top tier free agent like conceivably the Spurs' Tony Parker to play alongside Amare Stoudemire.
After missing all but 7 games last season with a debilitating calf injury, Curry went back home to Chicago in early June for the birth of his 4th child. This was after Curry balked at continuing to rehab his injuries with Knicks trainers, instead chosing to use his own personal trainer while in the "Windy City." When Curry was a no show during this year's NBA Summer Leagues, when veterans are supposed to report and work out with current teammates, team officials tried to contact the big man with no response. Fast forward to the end of July, and still no word from Curry as previously promised. With NBA Training Camp set to begin within the next few weeks, surely Knicks brass has to be incensed for the lack of communication, if not a bit concerned about his well being.
Curry in the past year has made more news off the court than on it, primarily since he flat out,…………. doesn't play. He also was a wanted man after twice having arrest warrants filed for him in Chicago this Summer, after failing to pay off the balance of a $660,000 legal settlement after he was sued for allegedly having sex with an underage girl. He inconceivably was having a hard time coming up with the mutually agreed upon final payment of $100,000 still owed the woman.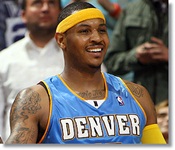 The former 4th overall selection in the 2001 NBA Draft has played in only 69 games over the past 3 seasons, including only 10 over the past two, after having arguably his best season in the "Big Apple" during the '06-'07 season when he put up career numbers of 19.5 ppg and 7 rebounds. After seemingly endless injuries and constant battles with weight, Curry joined Steve Francis and Steph Marbury as team malcontents, as former Isaiah Thomas acquisitions. In the trade that sent Curry to the Knicks, the organization gave up a lot. including '06 1st rounder(LaMarcus Aldridge), '07 1st rounder(Joakim Noah), and '09 2nd rounder(Jon Brockman). With Curry officially labeled a bust, the only good to come out of the deal turned out to be their '07 1st round pick Wilson Chandler.
With Eddy making more than $57 million over his 9 year career and due another $11+ million this year, it seems inconceivable that he can't come up with $100,000 owed to clear up the warrants. Is Curry on the run, or is he just once again "Being Eddy." If he doesn't show by the start of training camp, can the Knicks sue for breach of contract? It seems ironic that now that he will finally be worth something to the organization, that he goes MIA. Surely the Knicks can't wait to find him and use him to leverage a trade for Carmelo by the trading deadline. Luckily the Knicks have a backup plan for Curry on the roster in international big man Timofey Mozgov and Ronnie Turiaf.
Allen Moll has been a lifelong NBA and NCAA College Basketball fan who watches and studies games religiously, and coaches youth basketball in his native Lehigh Valley region of Pennsylvania.  Allen also provides content to Bleacherreport.com, Upperdeckblog.com, in addition to being a tenured NBA and NCAA columnist for TheHoopDoctors.com.