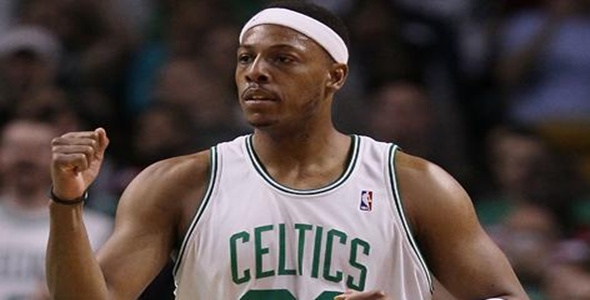 June 3, 2010 – Allen Moll
Two seasons ago, the LA Lakers were manhandled by the Boston Celtics in the NBA Finals. Kobe, Gasol, Odom, and Co. buckled under the intense physical play of Celtics defenders as Boston exerted their will on LA, on their way to winning an all-time NBA best 17th league title. Mainly because of injuries, last year's Finals rematch between the league's two winningest franchises never materialized, and the Lakers have surely been waiting for some sort of payback against the bully-ish front-court of Kevin Garnett, Kendick Perkins, and "Big Baby" Glen Davis that got the best of them previously. Flash forward to 2010 and the improbable rematch is finally here, but I have just one question. Now that Los Angeles has gotten what they wanted, Can Kobe and the Lakers Handle the Truth?
In 2008, both literally and figuratively, the Lakers had problems guarding Celtics leading scorer Paul Pierce, a.k.a "The Truth." Even when Kobe Bryant and former Laker Trevor Ariza drew the assignment to guard Pierce, he had a tremendous series. If you throw out Game 3, where Pierce played only 31 minutes and totaled 6 points due to injury, he absolutely went off offensively to the tune of 25 ppg, shot an impressive 51 free throws, and hit on more than 45% from three. Pierce's breakout 38 point performance in Game 5 proved decisive in the Celtics prevailing in only 6 games(4-2).
Are the Lakers better suited in 2010 to handle Pierce this time around? They essentially swapped Ariza for an arguably better defender in Ron Artest. Although he appears to have lost a step, Artest still is capable of playing lock-down defense when he puts his mind to it and when he takes his focus off of trying to be a 3 point shooter. This time around, surely Kobe Bryant, Artest, and Lamar Odom will take their turns trying to keep Pierce in check.
In the postseason, a two year older and wiser Pierce has adapted to a much improved supporting cast than the '08 championship squad. Depending on what his team has needed, Paul has provided it for his team. For example, in the first round against Miami, Pierce provided scoring(19.5 ppg), against the Cavaliers, Paul did his best to try and contain MVP Lebron James, and we saw his scoring dip(13 ppg). Then against Orlando, Pierce again exploded for 27 ppg against the overmatched Vince Carter, Rashard Lewis, and Matt Barnes. Which Pierce will we see in the Finals?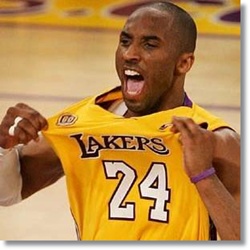 Offensively, if Kobe has to help Derek Fisher guard the much improved Rajon Rondo, Pierce along with Ray Allen will undoubtedly have great scoring numbers. On the defensive side, Pierce will probably draw the assignment of trying to contain a rejuvenated Kobe Bryant, who appears again near full strength. As Alvin Gentry and the Suns know, the "Black Mamba" can hit shots from virtually anywhere on the court, when he's on fire.
Surely how and who guards Pierce is fresh on coach Phil Jackson's mind.  If the Lakers are unable to succesfully defend the Celtics sharpshooter, the Celtics' will once again be crowned the NBA's best team and make them look like psychics for hanging a blank 18th banner in their practice facility before the season began.  The truth is that Paul Pierce is the key to the entire series, but the question is: Can the Lakers Handle the Truth?
Allen Moll has been a lifelong NBA and NCAA College Basketball fan who watches and studies games religiously, and coaches youth basketball in his native Lehigh Valley region of Pennsylvania. Allen also provides content to Bleacherreport.com, Upperdeckblog.com, in addition to being a tenured columnist for TheHoopDoctors.com.