May 13, 2010 – Allen Moll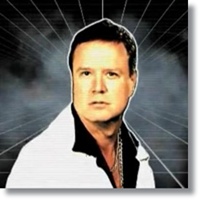 On the basketball court, the University of Kansas' head coach Bill Self is as straight laced as you can get. He coaches games as impeccably dressed as any sideline general in the country and rarely if ever has a hair on his head out of place, while looking like your old high school history teacher.   While just like virtually any other head man in Division I coaching, he sometimes loses his cool over blown calls by referees, for the most part, fans would agree with that Self rarely if ever is considered either flashy or outrageous.
That's why when I stumbled onto this video of Self in a 1970's disco era white leisure suit get-up, with gold chains and butterfly collars to boot, I just had to share it with our thehoopdoctors.com readers. Although his dialogue in the video seems a bit forced and stiff, like he is reading off of cue cards, it's at least mildly entertaining and a must see promo.
The video is part of a promotion as tickets go on sale for Bill's Basketball Boogie, being held on June 11th in Kansas City, where proceeds go towards helping out a number of youth charities that coach Self is involved in the downtown KC area.
We all should cut coach Self a little slack for putting himself in those hilarious gigs, especially since he will be losing 3 starters from last season, when Cole Aldrich, Sheron Collins, and Xavier Henry all will be waiting fro their names called in the up-coming 2010 NBA Draft. Don't fret fro too long for the Jayhawks, since they will have the services of arguably the most exciting incoming freshman in college basketball next season in McDonalds dunk contest winner, Josh Selby.
Basketball Boogie Spot from Kansas Jayhawks on Vimeo.
Allen Moll is an avid NBA and College Basketball fan who watches and studies games religiously and coaches youth basketball in his native Lehigh Valley region of Pennsylvania. Allen is a regular columnist for thehoopdoctors.com, Bleacherreport.com, UpperDeckblog.com, and his own site, Hoops Haven.