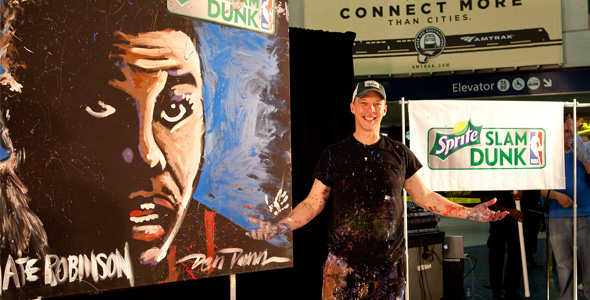 January 18, 2009 – Dr. Dime
Well the verdict is in, Lebron James will not be competing in the 2010 NBA Slam Dunk Contest at All-Star Weekend. There has been a lot of speculation after Lebron threw his name in the ring for this year's contest during All-Star weekend last year, but he was reconsidering the last few days and sure enough he has not entered.
It's unfortunate that Lebron won't dunk, as he would certainly bring a stronger fan base back to the competition which was once the most popular event at All-Star weekend. With that said however, New York Knicks guard Nate Robinson is probably happy that Lebron hasn't entered as it opens up a spot for him to try and achieve something no other NBA player ever has. Win three NBA Slam Dunk Titles!
Here are the details of the announcement from NBA.com:
2009 Sprite Slam Dunk champion Nate Robinson of the New York Knicks will attempt to become the first three-time winner of the competition when he defends his title on NBA All-Star Saturday Night, Feb. 13, at American Airlines Center (8 p.m. ET on TNT) in Dallas. Robinson will compete against the Charlotte Bobcats' Gerald Wallace and the Los Angeles Lakers' Shannon Brown. The Toronto Raptors' DeMar DeRozan and the Los Angeles Clippers' Eric Gordon will compete in the NBA All-Star Slam Dunk-In, a single-round slam dunk competition that will be held at halftime of the T-Mobile Rookie Challenge & Youth Jam on Friday, Feb. 12. Fans will be able to vote via SMS text message and at NBA.com to determine who will advance to the Sprite Slam Dunk the following night.
The 2010 Sprite Slam Dunk participants were unveiled today at a special event at New York's Pennsylvania Station, where artist Dan Dunn brought each player's image to life in a speed painting display on giant canvases. Check out the canvas paintings the speed painter did below. They are so cool:
Photos via Steve Freeman/NBAE via Getty Images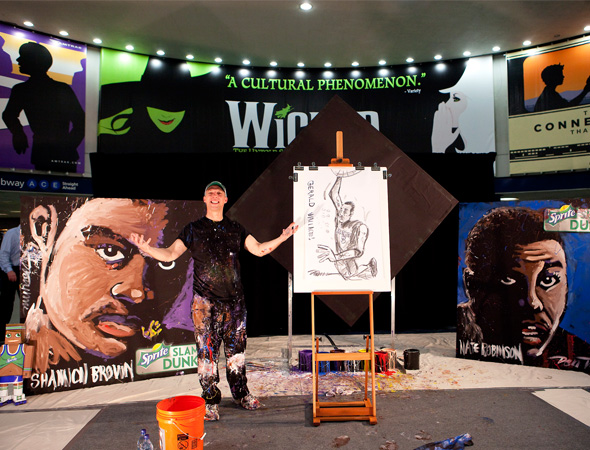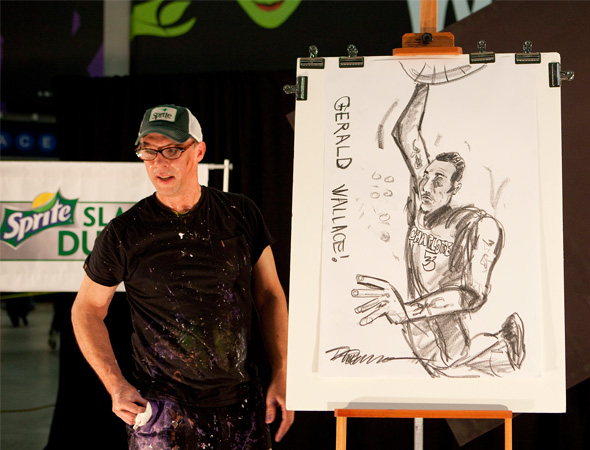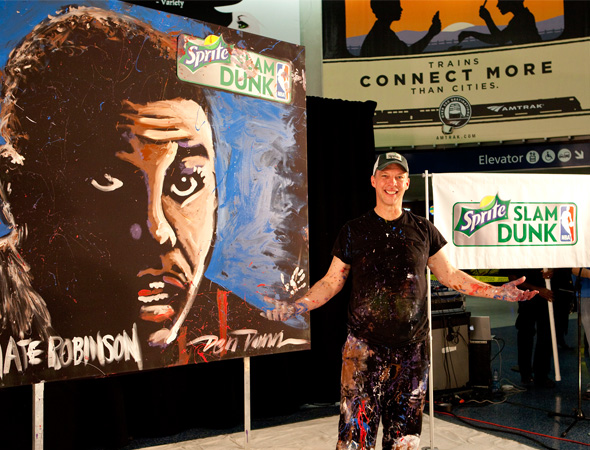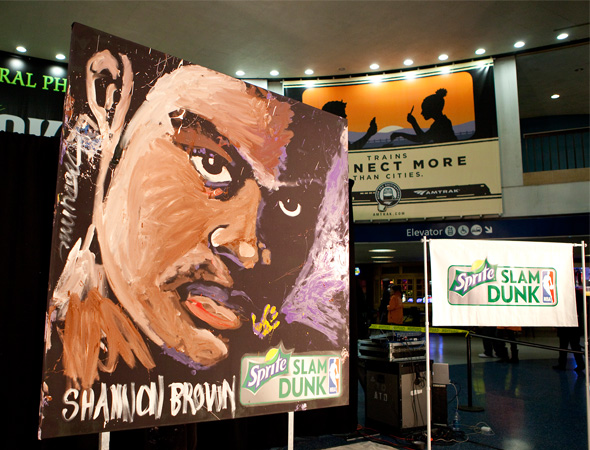 For more details about the dunkers and other exciting Sprite Slam Dunk content, check out the following link: NBA.com/Dunk