January 18, 2010 – Dr. Anklesnap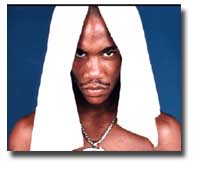 It was announced today that the spurned NBA ex-Star, Stephon Marbury, has signed a playing contract in the Chinese Basketball Association to play for the Shanxi Club. Last year that same club signed a deal with former NBA player Bonzi Wells who went on to score as many as 50 points in one game with the club. Although Wells was a big name at one point in the NBA, his level of stardom was nowhere near that of the once NBA All-star Marbury.
As reported by Yahoo Sports today:
Twice NBA All Star point guard Stephon Marbury will become the highest profile American to play in the Chinese Basketball Association (CBA) after he agreed to join China's Shanxi Club.

The 32-year-old, a free agent since leaving the Boston Celtics last season, had agreed a deal with the northern club and would arrive in Shanxi next week, the team announced on their official website (www.sxcba.com).

"The aim of signing Marbury is to pay back our fans and try to win more games in the rest of the season," said Shanxi boss Wang Xingjiang.

The 2001 and 2003 NBA All Star was expected to help boost Shanxi's ticket sales as well as their chances of making the playoffs. Shanxi is currently 15th in the 17-team league.
Although the exact specifics of the deal have not yet been released, the most comical aspect of the announcement was that the contract is said to be not all that expensive for the Chinese club given that Marbury will be able to heavily 'promote is personal brand of shoes in China'.
Wang added that Marbury's salary would not be too high because the former New Jersey Nets and Phoenix Suns player wanted to promote his personal brand of shoes in China.
Marbury was last seen in the NBA in 2009 playing for the Boston Celtics.